What are the properties of silica? Silica and its cosmetic application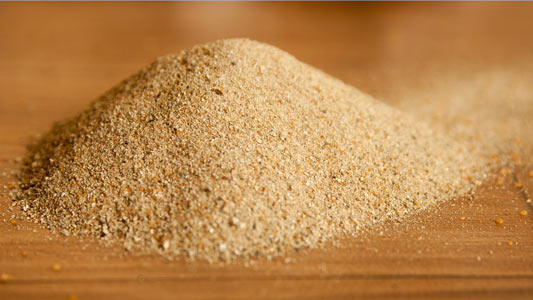 Silica is commonly used in make-up cosmetic products, such as mineral powders or eyeshadows, and in skincare cosmetics with anti-seborrheic properties used to reduce acne. Silica mattifies and smoothes the skin and also gives the product silky consistency, which facilitates its application. What other properties does silica have and how can it be used?
Silica – properties
Silica (silicon dioxide) is a mineral that occurs mainly in the form of quartz. In addition, it can be found in plants, including sugar beets, horsetail, rise, cereals and algae, and also in animal organisms, such as sponge and diatoms.
Silica has the form of a powder which is:
white or transparent,
dusty,
odourless,
with spherical particles.
Silica absorbs sebum so it is used in anti-acne and anti-seborrhoeic preparations. Thanks to its light consistency, it is used in coloured cosmetics, such as eyeshadows, blushes and powders. Silica facilitates their application and improves their adhesion.
What's more, silica is an ingredient of toothpastes, in which it is responsible for cleaning, polishing and remineralizing.
Silica – cosmetic properties
Silica effectively absorbs moisture, improves the adhesion of cosmetics and facilitates their application. In addition, it has healing properties, because it improves the function of blood vessels, more specifically, it seals and oxygenates the skin. Silica is famous for its astringent, antiseborrheic and exfoliating action. What's more, it does not sensitize, but reflects light and reduces the formation of wrinkles. Because of the fact that silica smooths rugged skin and its minor defects, it unifies the skin tone.
Silica is recommended for oily and combination skin. In turn, it should not be used in the case of dry skin as it may dry it even more with time.
Silica – cosmetic application
All of the above-mentioned properties make silica a valued ingredient in cosmetic products. As it is easily absorbed, silica is often used in the products for oily and combination skin.
Silica is used also used to reduce wrinkles and even the skin tone. It can be found in body scrubs and cleansing gels, as well as in such products as:
regenerating creams, especially for skin hypoxia,
preparations improving the condition of hair (its brittleness and loss) and nails, for example shampoos and conditioners,
toothpaste (thanks to its abrasive, mineralizing, cleaning and polishing properties it removes deposits on teeth),
cleansing scrubs (also due to abrasion and exfoliation),
ointments for acne and seborrhea,
powders (silica can be used both as a powder itself or as a part of the cosmetic),
fluids,
eyeshadows and blushes,
lipstick (silica ensures a matt finish and prevents greasy feeling),
thickening and lengthening mascaras.
Silica – final remarks
If you make natural cosmetics yourself, you must remember to protect your respiratory tract with a special mask. Why? It is because silica can cause pneumoconiosis, a serious illness.