A honey feast for the skin. Ghasel Maltese Honey Body Cream
Honey brings soothing relief to tired, flabby skin. That's why the Ghasel brand has created something especially for you – a unique Maltese Honey Body Cream. This is a special cosmetic, the composition of which contains the most moisturizing honey from Malta. Get to know its effects!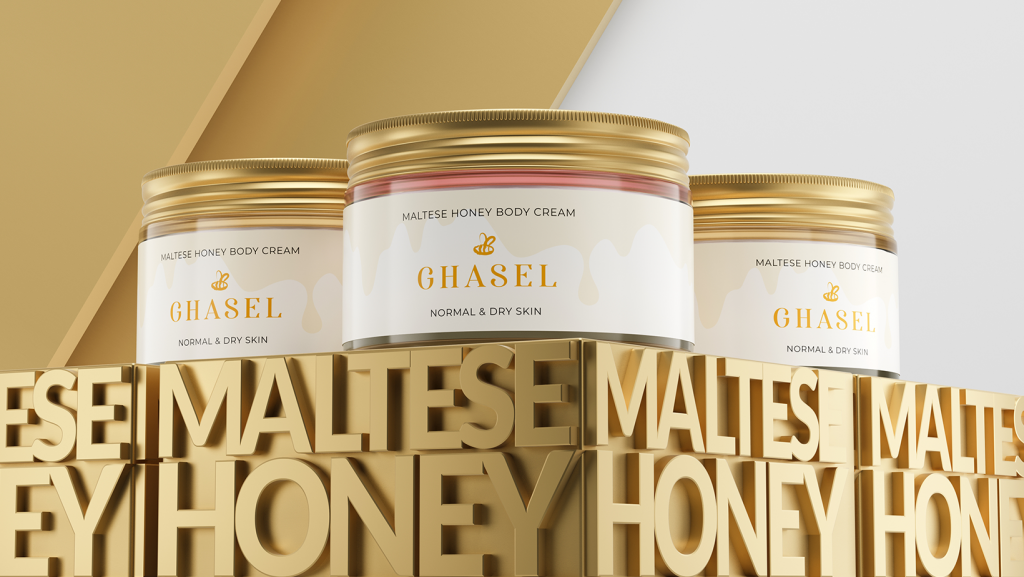 Honey-based cosmetics are very popular. This is a trend that will certainly not go away. The health properties of honey are well known – it occupies a special place in cosmetics, all due to its antibacterial and anti-inflammatory properties. It is a moisturizer that accelerates the healing of wounds and leaves the skin flawless.
Maltese Honey Body Cream
Formulated for all skin types. Addresses the needs of a dehydrated, lackluster, flabby skin. It reduces cellulite and stretch marks, soothes irritation and prevents the appearance of scars. Honey provides valuable hydration and nourishment to the skin and combats wrinkles, blemishes and acne.
Maltese bactericidal honey works well for oily, dry, sensitive or acne-prone skin, because it adds softness and elasticity. Its regenerative, protective and soothing effect increases the skin's defense capabilities day by day. Honey notes relax a tired body and improve the mood.
Morning and evening skin care with Ghasel
Maltese Honey Body Cream straight from an extraordinary corner of the world – Malta – is the best morning and evening cosmetic. It makes the skin feel pleasant to the touch, full of natural radiance and free of imperfections. No matter where you are, what you do every day and how old you are – this is the cream that will wrap your body with an invisible shell, strengthen it against the harmful effects of the environment and leave it perfectly smooth.
Maltese honey is full of vitamins and bio-elements, which are a solid portion of nourishment for the skin. These include vitamins: A, E, D, B, C and essential minerals such as potassium, phosphorus, sodium, magnesium, iron, zinc, silicon, selenium. Free from GMOs, parabens and artificial substances, it shows the maximum of its regenerative capabilities.
The uniqueness of the Maltese cream is complemented by shea butter, which prevents water from escaping from within the epidermis and protects the body from loss of firmness and attack by free radicals. The marshmallow plant, on the other hand, exhibits anti-inflammatory properties, preventing the appearance of scars on the skin.
Ghasel Maltese Honey Body Cream will help you get rid of stubborn cellulite, stretch marks and scars. Its anti-aging properties will not allow your skin to be attacked by free radicals, which are responsible for aging of the skin. Malta lotion is a honey feast for a tired, dehydrated body in desperate need of quick soothing.
Opt for a moisturizing body cream from Ghasel. It's 100% comfortable to use, with a subtle honey scent and many benefits for both body and spirit. Be beautiful with Maltese Honey Body Cream!
More information can be found on the official website – ghasel.mt