Homemade Spa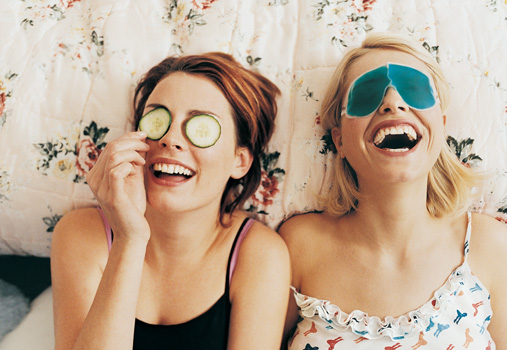 Everybody deserves the time for oneself. We like spending time away from the hustle and bustle and more often, we visit Spa Centres. Although we love when someone is taking care of us, it may be very expensive way of indulging ourselves. How about creating the home spa? Wouldn't it be great to lock the bathroom door and spend an hour in the candle light?
Home Spa
If you want your Spa time was great, make sure you have plenty of spare time. Get everybody out of the house, switch off the cell phone, and put your favourite music on. There is nothing worse than ringing bell when you are soaking in the hot bath.
Firstly, treat yourself to whole body scrub. You can use the natural cosmetics or, even better; make your own homemade scrub. All you need is olive oil, sugar and a tablespoon of Greek yogurt and a few drops of your favourite essential oil. Mix all the ingredients and gently rub it against your skin with round motion. This way you will get rid of all the dead skin cells and the impurities. Secondly, make sure you moisturize your skin properly. Do not forget to apply it also on your elbows and knees when skin is dryer than on the rest of your body. Then, take care of your hair. Hair mask made of yolks; castor and olive oil will provide your locks with hydration and nutrients. Apply the mask on your hair and cover it with the towel of the plastic cap. Use this time to do the face sauna so that your pores will open up and the skin will be prepared for the facemask. You can pick the clay mask that will match your skin type. After 10-15 min, rinse the hair and the facemasks. Apply a tiny bit of moisturizing cream enriched in the Aloe Vera extract. This ingredient will help to soothe the skin and minimize any inflammations. If you wish, use the nail serum at the end of your skin care routine.
Homemade Bath Balls Recipe
To make your own, personalized bath balls you will need two cups of salt, glycerine, grocery dyes of your choice, your favourite essential oil. Mix all the ingredients well and put them in the small plastic containers to dry.