10 Remedies for Summertime Acne. How to Do away with it?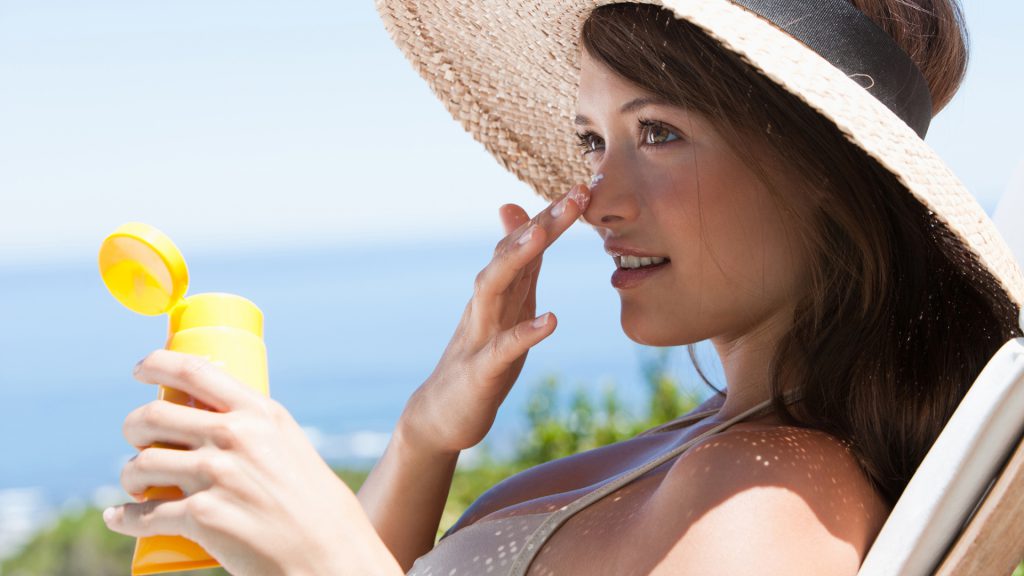 Heat, scorching weather, make-up and sweat dripping off your face – due to all this, skin has a hard (summer) time. How to care for it so that acne breakouts don't bother you in summer? Get top 10 flawless skin tips.
Summer holidays, especially in hottest places, is a pleasant time for most of us. When we relax on the beach, our skin doesn't feel so cool… If you asked your skin if it likes summer, the answer would be much different from your's. There are reasons for that.
Skin condition in summer
The summer equals the sunlight that our skin isn't fond of. The tan that follows every sunbath is a defensive reaction to UV radiation. In full sun exposure, the radiation is so intense that it is likely to cause skin irritation, speed up aging and trigger unwanted blemishes and conditions (ranging from acne to cancer). If you don't use sunblock, you can be sure that your skin will end up red, dry and flaky after a few times you get out to the sun.
There's more to it, though!
Our delicate skin is bothered by even more summertime threats. These aren't only nutritional deficiency and dehydration connected with a higher demand for water and nutrients but also contact with salty sea or chlorinated pool water. It also means intensified sweat secretion and oilier skin as well as skin clogged with wrong make-up and care products. All this leads to disturbed balance that is hard to restore.
Summertime skin imperfections
Hard summertime conditions can make your skin experience these blemishes:
acne,
blackheads,
comedones,
pigmentation spots,
spider veins,
redness.
Still, acne is a condition which is intensified in summer. The areas with the biggest number of sebum glands are the most exposed to acne blemishes – face and skin on your back. The sun excess and increased sweating are like a trigger for acne breakouts.
The right summertime skin care
You should become aware that everything is in your own hands.Your summer skin care routine affects the looks of your skin. Its condition depends on you.
The key thing is you understand the sun isn't your skin's friend. You must protect it and not only by hiding from the sunlight. Use the right creams with sunblock. The solar radiation reaches us even in the most shadowy places and breaks through the glasses of offices and cars. Regardless of skin type! It's time we put an end to the myth saying that the sunlight helps oily skin by drying it. It's not true. It's a simple way to worsen the skin condition.
How to care for skin in summer? 10 remedies
Summer acne and other sun-related skin conditions can be easily reduced. Remember the proper prophylaxis and skin care. 10 ways to nurture your skin on summer holidays:
If possible, avoid full sun exposure.
In summer always use creams containing sunblock.
Regularly remove the sebum excess.
Try not to irritate skin e.g. by touching it or harshly exfoliating.
Cut down on make-up in summer to avoid clogged skin.
To cool down, use thermal water.
Replace heavy creams with weightless moisturising formulas.
Treat imperfections instead of camouflaging them.
Make sure your body is hydrated in summer.
Let the hygienic face care be your priority.