TOP 5: The best home treatments for face, body and hair
Effective hair and skin care without leaving home? Sometimes you just have to stay at home for longer so you start looking for some cosmetic procedures that can be carried out in your bathroom, without any help of a beautician, hairdresser or makeup artist. How to take good care of yourself in your apartment? That's simple!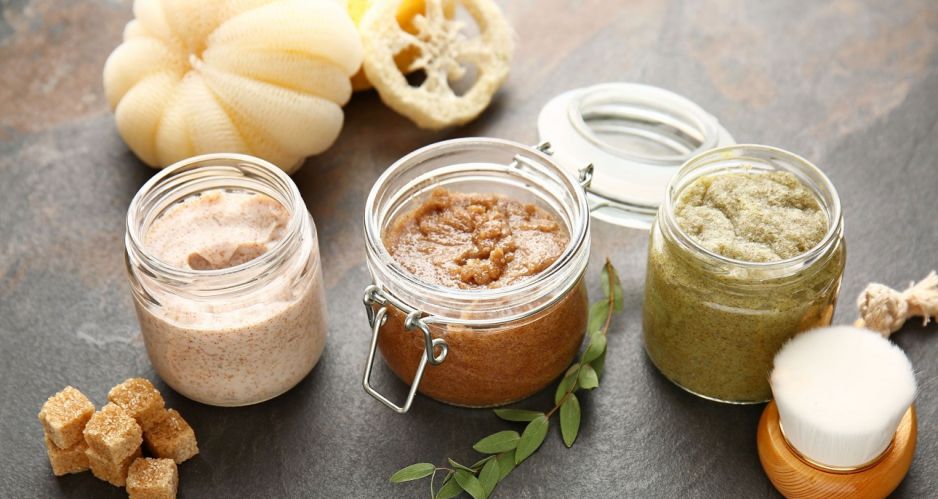 The easiest solutions appear to produce the best outcomes! If you're looking for some ideas for in-home SPA day for yourself, keep reading this article. Here you will find the best skin and hair care tips! Check them out!
TOP 5: The best home treatments for face, body and hair
1. Strong nails thanks to castor oil
Without doubt, castor oil is the personal care master. Although today we're focusing on its benefits in nail care, it should be also realized that castor oil improves hair, eye skin, eyebrows, eyelashes and apart from that it's also used as a carrier oil in OCM (oil cleansing method). Every other woman reports having castor oil at home. Today, try to use this thick and nourishing oil to make the nails stronger. Rub castor oil into nail plates. Actually, you can combine natural castor oil with lemon juice (1:1). Expose your fingernails to this treatment every evening to notice how stronger and nourished they will become after a few days. If you have no lemon at your disposal, use just castor oil.
2. Stunning hair thanks to jelly
Have you heard about applying a gelatin dessert to hair? This is a treatment that doesn't only nourish hair but also leaves it visibly beautified. Why wouldn't you give a try to one of the latest hair care ideas recommended by bloggers? They claim that if you treat your hair with jelly, you will achieve the same effects as hair lamination treatment done in a professional salon. Hair will become shiny, revived, perfectly smooth and resistant to frizz and tangling. Simply, make some jelly and when it cools down and starts getting stiff, apply it to hair (washed and most). Let it sit for 15 minutes. After that rinse and blow dry the hair as normal.
3. Flawless face skin thanks to natural oils
Natural beauty oil is a versatile cosmetic. You can use it to take care of you face skin, eye skin, hair, hands, feet and nails. Actually, natural oils have no equal when it comes to personal care. Apart from all the benefits, natural oil makes a perfect face serum alternative. The finest one is argan oil. Always make sure that the one you choose is eco-friendly, unrefined, cold-pressed and certified. Once you get such argan oil, apply it at bedtime to your face, use it as an additive to your foundation/cream or to eyebrows. You can be sure that pure argan oil will take care of every single element of your face.
4. Healthy scalp thanks you vinegar hair wash
Having acidic pH, vinegar hair wash makes a perfect scalp treatment. Also, it's able to take care of hair. Combine 2 spoons of apple vinegar with 1 liter of water and pour it over your hair as the last rinsing. The effect of soft, nourished, shiny and light hair can be taken for granted. Apple vinegar brings relief to dehydrated skin and deals with seborrhea.
5. Sugar and honey for smooth skin
Indeed, face scrub is the core of skin care but what should you do if you've just run out of it? Run to a shop? Forget it! Make use of sugar. Its particles are really good at removing dead skin cells. Combine sugar with a dash of honey and a spoon of a beauty oil (you can go for almond, macadamia, avocado or argan oil). Keep massaging your skin for approximately a minute. Actually, you can use the same treatment to exfoliate your body skin. Do you have some coffee grounds? Use them instead of sugar. Such coffee body scrub has an extra quality – it deals with cellulite.