Blogosphere Has Gone Crazy About IT! Nanobrow Lamination Kit Hailed As The Best At Home Brow Lamination Kit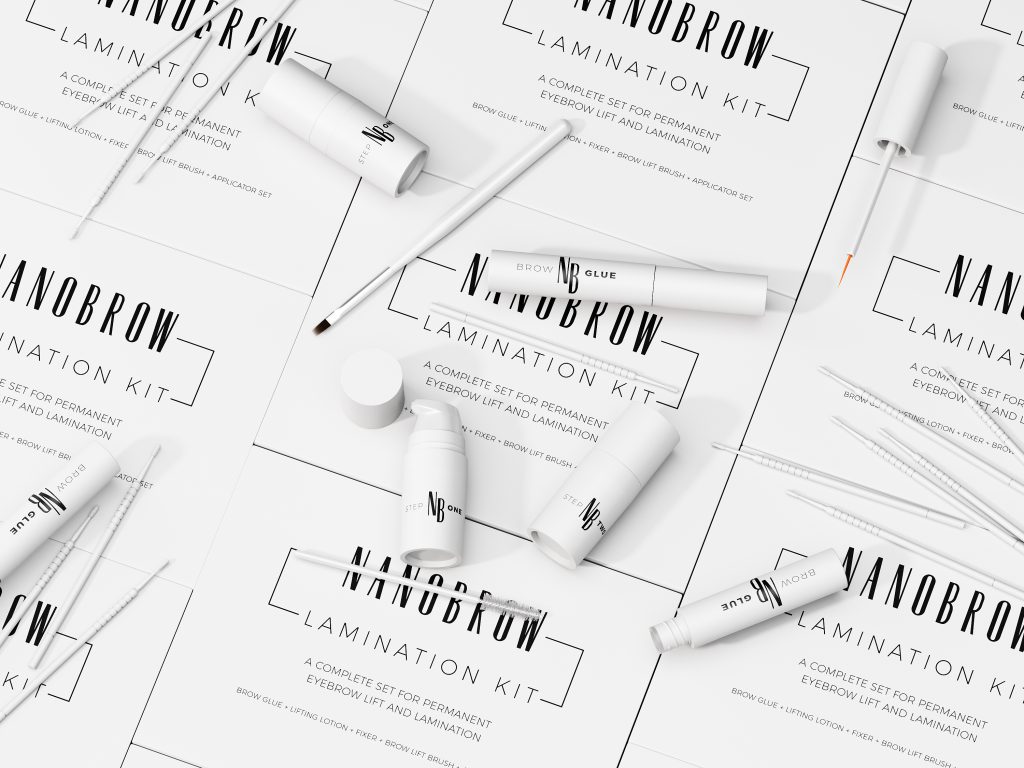 Are your eyebrows far from perfect? Are they unmanageable, go out of control and don't hold the shape you've created, plus brow fillers fail to make them any better? From now on, you can enjoy flawless arches all the time – that's achievable thanks to a Nanobrow Lamination Kit. It is a carefully-designed, easy-to-use at home eyebrow lamination kit. Time to part with messy brows!
Until recently, brow lamination was done only by professionals. The treatment required knowledge about the used solutions and how long they should stay on the brow hairs of a specific customer. The brow lamination preparations were very harsh and packed with chemicals. Over time, thanks to achievements of cosmetology, at home beauty treatments started to be more and more popular and accessible. Nowadays, women do gel nails, acid facials and microdermabrasion at home easily. Considering that, at home brow lamination seems a child's play and it really is! All you need is the best brow lamination kit such as the Nanobrow Lamination Kit.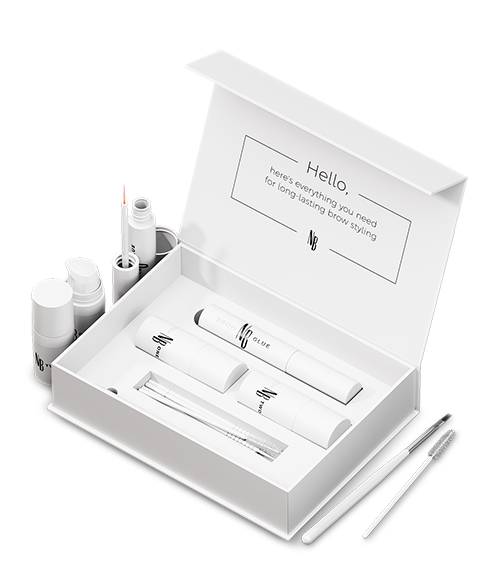 ---
Benefits of at home brow lamination with the Nanobrow Lamination Kit
You save money: the eyebrow lamination kit Nanobrow is enough for 10 uses and it has the price of just one brow lamination at the salon.
You save time: your at home brow lamination with this kit will take just 20 minutes.
You don't need to remember about making salon appointments and think about that ahead of time.
After the very first lamination, you won't need to think how your brows look for several weeks because brow lamination guarantees elegant, brushed up brows all the time.
You enjoy flawless brows looking their best. They are thicker and more voluminous, looking fluffier and healthier.
How long does at home brow lamination with Nanobrow take?
With the Nanobrow Lamination Kit, it will take you up to 20 minutes while the result lasts for 6 weeks. You can enjoy smooth, brushed up and precisely shaped brows for nearly two months, plus with one Nanobrow kit, you can do up to 10 brow laminations!
Nanobrow Lamination Kit – how many uses is it good for?
The Nanobrow at home brow lamination kit is super cost-effective. The bottles are quite big so – as we've already said – they will be enough for 10 or even 12 uses. You will have glamorous, neat brows for many months. With this at home brow lamination kit, you will easily smooth your brows and improve their texture. They will be thicker and fluffier after brow lamination at home. Many women appreciate the comfortable treatment because laminated brows don't even need any fillers… unless you feel like using them.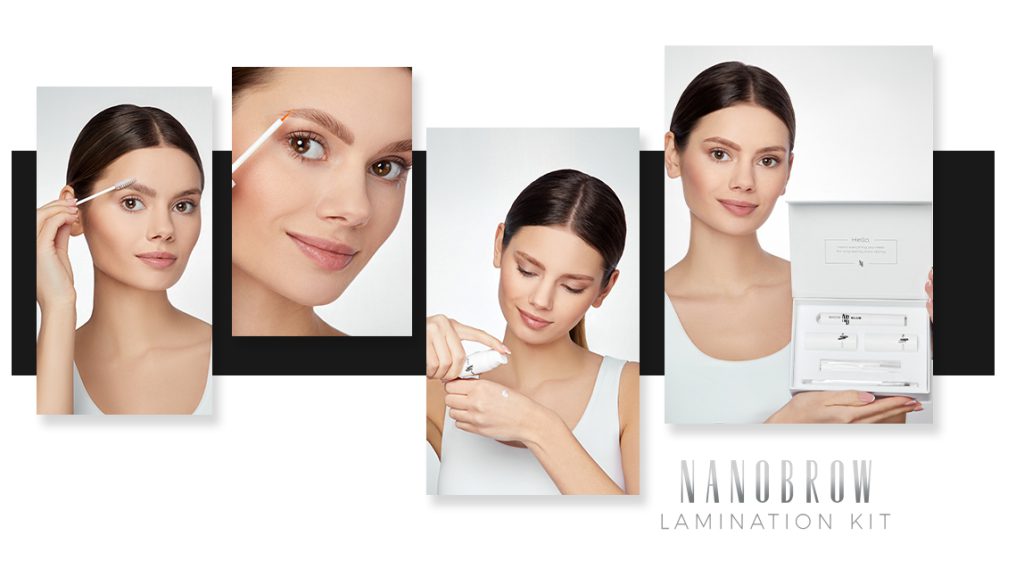 How to use the at home brow lamination kit Nanobrow?
Nanobrow Lamination Kit is very easy to use because it comes with labeled bottles. You will always know when and which one to use during your at home brow lamination.
Before you start, you need to remove makeup and make sure the brows are clean and degreased. When the hairs are dry and clean, comb through with a spoolie brush to make sure each hair is evenly covered with the solutions later on.
Now apply brow glue. Dab a small amount on the hairs, then use the solution with number 1 after around 30 seconds. Apply it on brows – at this point you can start shaping the brows by brushing them into the desired position. Remove the product after 5 minutes or after 8 minutes if you have very thick, bushy brows.
Next, use the solution number 2 and apply it like you did with number 1, brushing and shaping the brows. After 5 to 8 minutes wipe it off using wet cotton pads and comb through with a spoolie brush.
Congrats, you've just done your first at home brow lamination! It's simple, isn't it?
Thin brow lamination
Did you know that the brow lift kit Nanobrow is also great for brow lamination on thin eyebrows? It will let you brush and shape the hairs for thicker-looking, defined brows! Your DIY brow lamination will always be a success!
Nanobrow at home brow lamination kit delivers semi-permanent results – what does that mean?
Even though brow lamination styles brows and keeps them in place for many weeks, it isn't permanent like tattooing, for example. After around 6 weeks, you need to do brow lamination again to keep the effect of neat, brushed up fluffy brows.
Good luck with your home brow lamination using Nanobrow Lamination Kit!
---
---