Nanobrow Eyebrow Pomade – the reasons it's taken over the beauty market
Everyone deserves to experience real beauty which is why it's worth going for Nanobrow Eyebrow Pomade. It makes all our dreams about perfect eyebrows come true!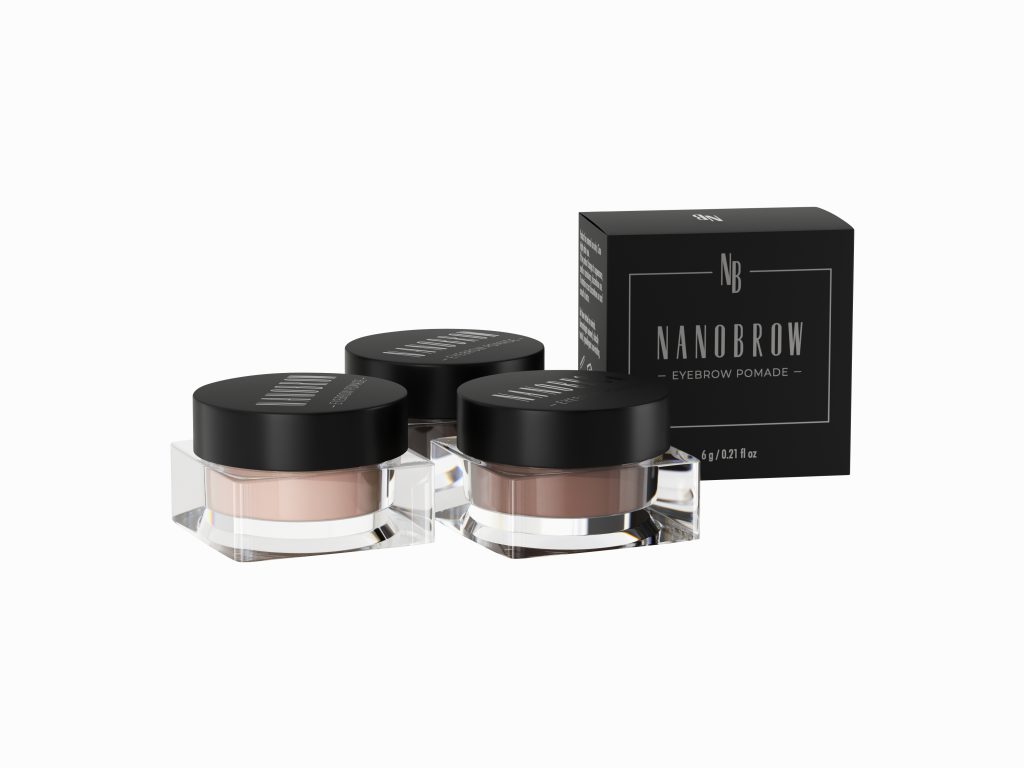 The water-proof pomade has a creamy consistency that spreads on the brow hairs smoothly, camouflaging all gaps and patches. It will help you create the desired eyebrow shape that will last all day long. You won't have to grab the mirror and check how you look every 5 minutes! No need for touch-ups throughout the day.
Nanobrow Eyebrow Pomade – a revolutionary cosmetic
Nanobrow Eyebrow Pomade has a long-wear formula that fills the brows with an intense and natural colour at the same time. It's able to draw ultra-thin individual hairs to make eyebrows visually thicker. You can choose from: dark, medium and light brown. Pick one that will suit you the most and create the most beautiful makeup look!
Nanobrow Eyebrow Pomade is appreciated all over the world for its precision, durability, ease of application and, of course, amazing results. Your eyebrows will become stronger and groomed. Take control of your brow makeup effortlessly!
The velvety consistency of the pomade makes makeup enjoyable so that you can finally enjoy doing it by yourself. The effects can be intensified depending on your liking! What kind of makeup do you feel like today? Subtle and delicate or bold and expressive? Do it the way you love the most. From now on your arches will always be perfectly shaped.
Nanobrow Eyebrow Pomade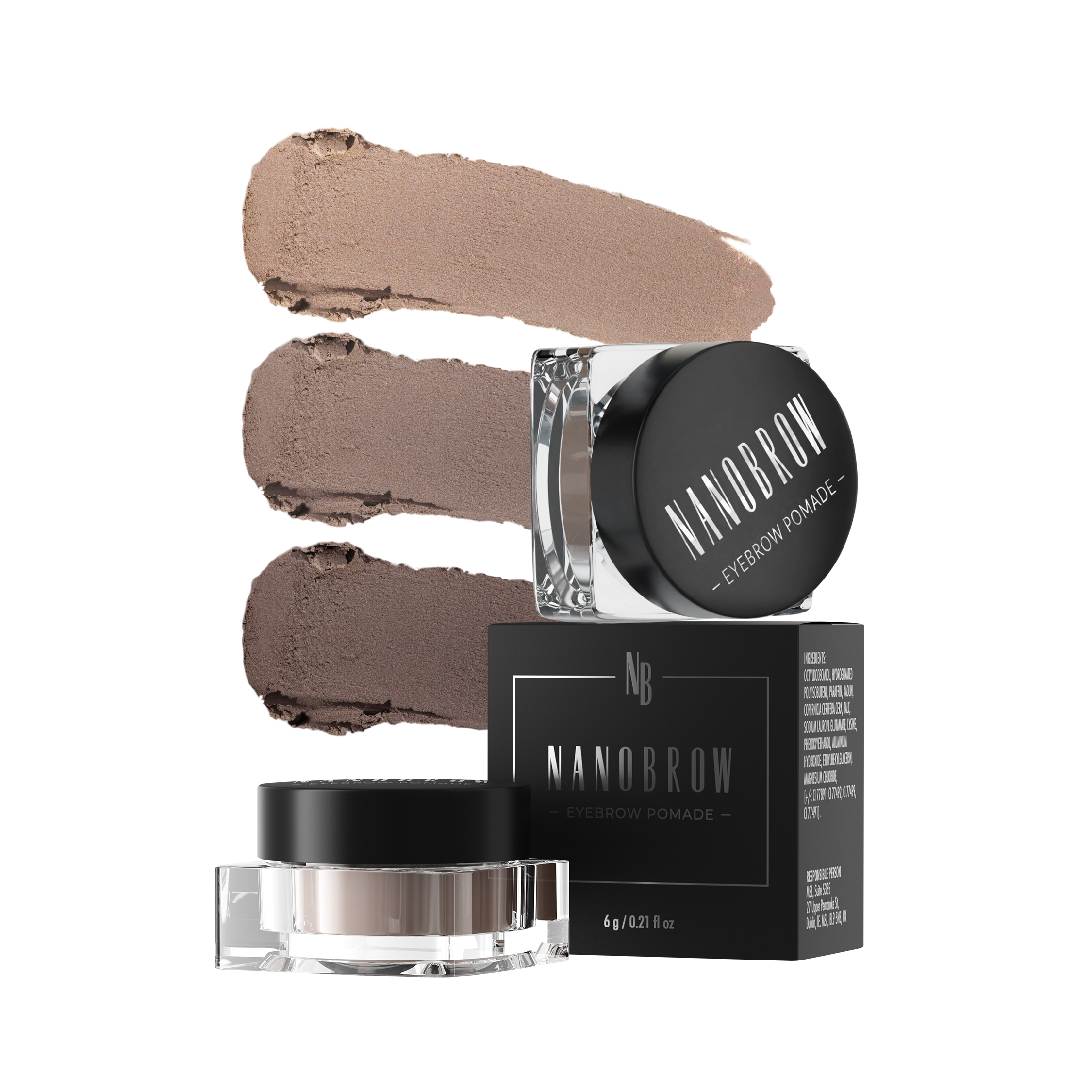 It's available in shades:
Nanobrow Eyebrow Pomade – a brow makeup specialist
Nothing is impossible with the use of this pomade! It guarantees beautiful and correctly shaped eyebrows without wasting your precious time. You can be sure that it will lock your hairs in place for the entire day. This cosmetic lets you redefine the shape of your eyebrows so it looks fuller but still natural.
It can be used on both skinny as well as thick brows. The pomade has been created with every makeup fan in mind. When it comes to your eyebrows, everything can be changed if you go for the Nanobrow product. There is no easier way to get the brows you've always dreamt of.
The pomade applies and colours incredibly well, leaving you with a flawless shape. It's great for both everyday makeup as well as evening looks. The level of thickness is just right and when combined with the malleable texture, we get a product that delivers wonderful results in one moment.
Three steps to get perfectly-styled eyebrows
STEP 1.
Scoop a small amount onto the handy spoolie brush. Outline the brows to define the lower and upper edges. This way, you can shape them the way you desire.
STEP 2.
Fill the eyebrows with the chosen colours gradually.
STEP 3.
Want a more delicate effect? Brush the excess with the use of an ergonomic spoolie!
See how simple it is? From now on, your brow makeup will be quick, durable and effective at the same time. Enjoy spectacular eyebrows at all times!
See more at www.nanobrow.co.uk