Nanobrow Lamination Gel For A Long-Wear Laminated Brow Effect
An extremely durable brow gel delivering the laminated brow effect – it's Nanobrow Lamination Gel. How does it work? Which shade to choose? Here's a list of answers to the most frequently asked questions.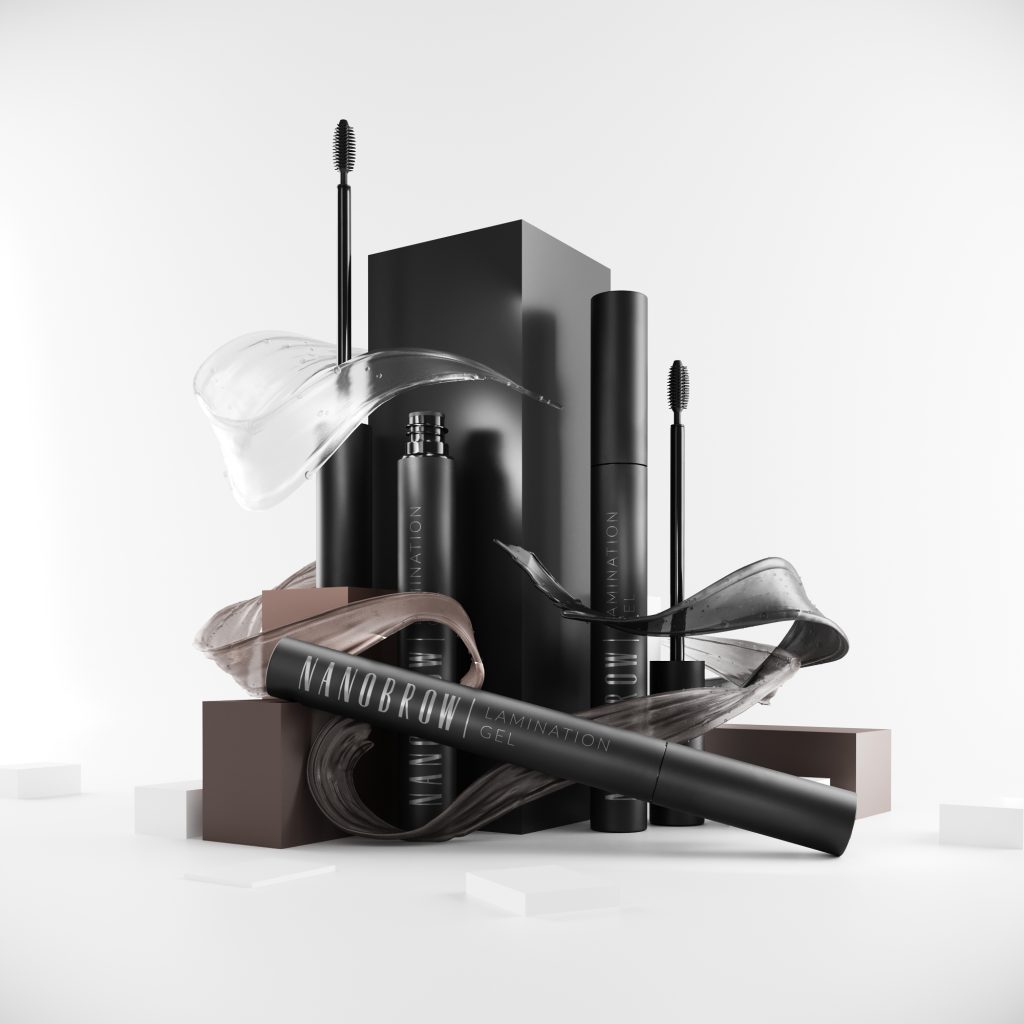 What is Nanobrow Lamination Gel?
This ultra-strong eyebrow gel was designed for daily styling, filling and setting eyebrows. It makes your eyebrows look stunning every day, whether they are thin or thick. Lamination Gel works perfectly used on its own but you can also combine it with your favorite brow pencil, pomade or powder. It comes in 4 shades: Transparent (clear), Beige (light brown), Brown (dark brown), and Black (black).
How does Nanobrow Lamination Gel work?
With just a few brush strokes, it leaves your eyebrows looking defined and unique. The formula with nourishing castor oil naturally thickens, adds volume and highlights the shape of the arches. The small brush allows you to reach all, even the shortest brow hairs. The silicone spoolie allows you to precisely comb and separate your eyebrows. Their shape becomes defined and any sparse areas are filled in. Why spend a fortune on brow lamination treatment at a beautician when Nanobrow Lamination Gel delivers the same effect?
Which shade of Nanobrow Lamination Gel is right for me?
Nanobrow Lamination gel comes in 4 natural shades. Surely everyone can find the best shade to match their features. We've tested them for you! Check out which shade suits your eyebrows.
Choose:
Beige (light brown) if you are blonde with fairly light eyebrows.
Brown (dark brown) if you have brown, red, or chestnut-colored hair and eyebrows.
Black (black) if your hair, eyebrows, and eyelashes are naturally very dark or black.
Transparent (clear), when you want to subtly highlight your natural eyebrows, or just need a strong hold without adding color.
Nanobrow Lamination Gel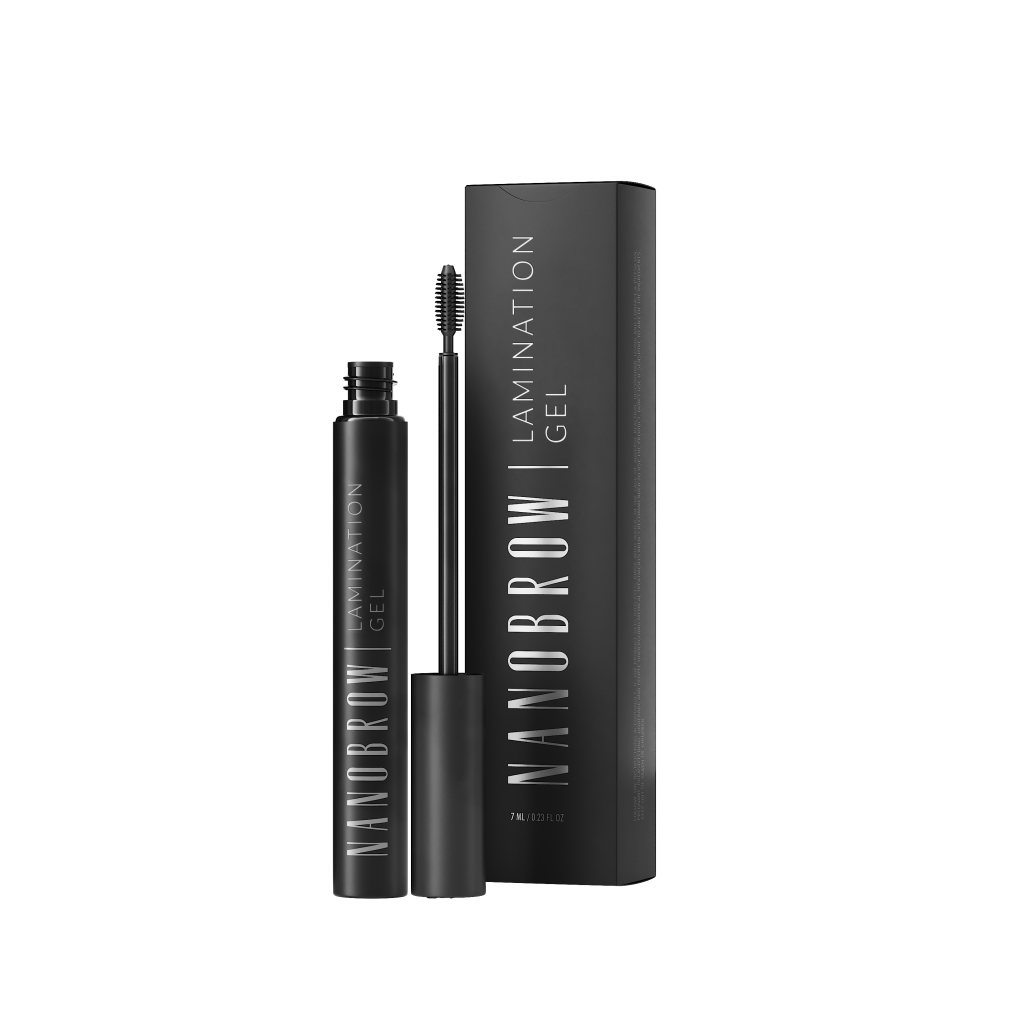 It's available in shades:
How to use Nanobrow Lamination Gel?
Brush your eyebrows using a spoolie, focusing on the areas you want to fill in. Be gentle with the inner edge of your eyebrows and do just a few brush strokes to create a smooth shading effect and add more color to the tail. You can easily combine Lamination Gel with other eyebrow makeup products, both before and after their application. Choose Nanobrow Lamination Gel if you want to achieve natural but long-wear eyebrow styling that can last all day. It's great for quick everyday makeup and special occasions when precision and perfectly done makeup are crucial. It comes off the eyebrows easily – all you need is a makeup remover.
Is Nanobrow Lamination Gel suitable for thin eyebrows?
Of course, it is! No matter if your eyebrows are naturally thick or thin and delicate, Nanobrow products are dedicated to owners of all brow types.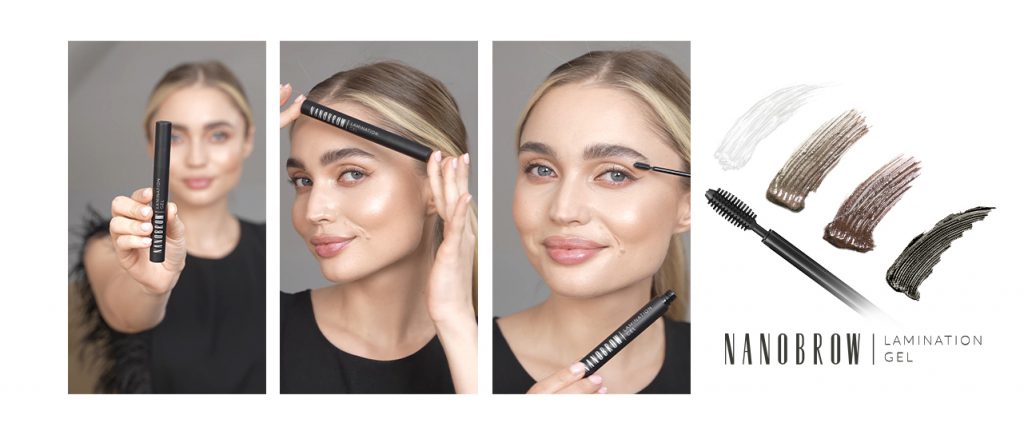 Is Nanobrow Lamination Gel suitable for sensitive skin?
Yes, this product is safe for sensitive skin. The Lamination Gel's formula is made of carefully selected skin-safe ingredients. The formula is enriched with nourishing and strengthening castor oil.
If you have doubts about whether Nanobrow gel is suitable for you, do a patch test on a small skin area, for example behind the ear before the first use.
Where to buy Nanobrow Lamination Gel?
You can find it at nanobrow.co.uk