Nanoil Anti-Redness Face Serum – Best Choice for Insanely-Sensitive Skin!
Can couperose skin look pretty? Sure it can! You just need a good serum like Nanoil Anti-Redness which conditions the skin thanks to powerful nutrient-rich botanicals having wonderful properties! Flawless face without spider veins and red spots is achievable! Try a serum which will improve the skin's appearance and help combat broken capillaries.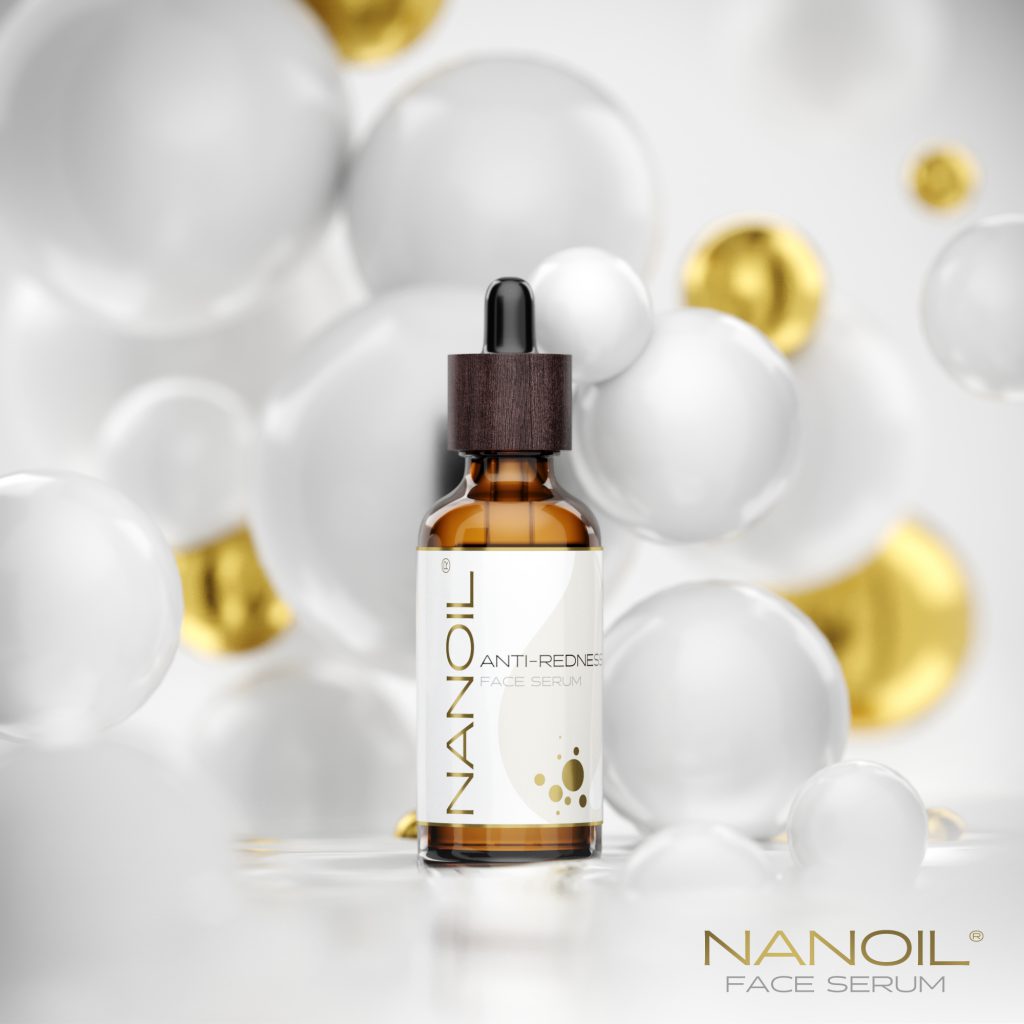 Nanoil Anti-Redness Face Serum answers the needs of sensitive skin with weak capillaries
Suitable skin care is fundamental if you fight with spider veins and redness. Tenderness towards the skin appears through the choice of products that protect it, soothe irritations, reduce redness, reinforce weak capillaries and build resistance to all factors which trigger flare-ups in couperose and rosacea skin.
Why do we believe you are going to love Nanoil Anti-Redness Serum too? Because it liberates from all gripes of couperose and extremely sensitive skin. It brings many benefits, deeply conditions the skin, delays aging, improves the hydration, plumpness and elasticity. It lasts very long, has amazing ingredients and is weightless, absorbing in no time. It blends with make-up effortlessly and doesn't weigh down the skin. If you hope for fast results, you won't be disappointed. The serum improves the skin during the first month but you'll feel the difference after the first application because the product instantly smooths the complexion, the burning sensation and tight feeling are eliminated as well. What's next? Here's what we found in user reviews.
Nanoil Anti-Redness Face Serum: effects confirmed by customers
My skin has never had this nice skin tone.
My face is relieved, free from redness, and doesn't burn.
I haven't noticed any spider veins recently.
My skin doesn't react to hot drinks and spicy food as it used to.
It's the best hydrating and smoothing serum I've had.
It is fast-absorbing and non-greasy on my skin.
I can't see any new broken capillaries!
It works great from the first use!
Ingredients in Nanoil Anti-Redness Face Serum
Exceptional, perfectly-balanced ingredients are worth mentioning too. They make up a superb potion giving us more fabulous skin. The formula stands out thanks to:
strengthening buckeye extract which seals blood vessels
soothing linden extract which relieves the skin and holds back inflammation
deeply-nourishing cypress cone extract which prevents broken capillaries
antiaging Punarnava extract which is a long-appreciated, plant antioxidant improving the skin tone
What's great about this serum, it doesn't contain any irritants, silicones, dehydrating alcohols, heavy oils, coloring or aromatic agents.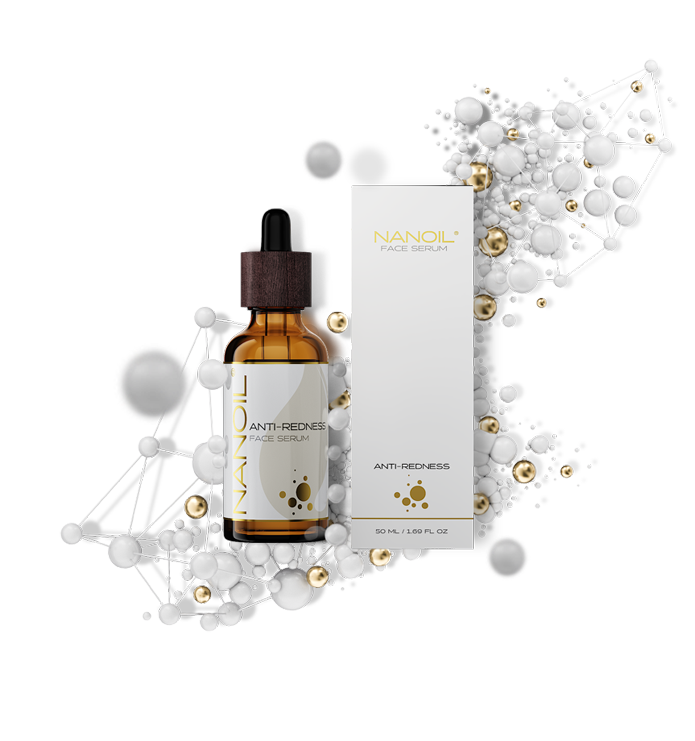 How to use the Nanoil Serum?
Apply it at bedtime to revitalize the skin (remove your make-up and wash the face using products for redness-prone skin). Use a toner and apply a few drops of the serum, gently massaging the face. Nanoil Anti-Redness Face Serum works well for day use and under make-up too.
Where to buy Nanoil Anti-Redness Face Serum?
Getting it straight from the producer is the best deal. Nanoil offers other face serums so check www.nanoil.co.uk. You may also like the micellar shampoos, spray-on hair conditioners, hair masks, unrefined oils and hair oil treatments. Have fun shopping!