Surprising facts about coconut oil
Coconut oil is very often used for cooking purposes but it is also willingly used in cosmetics (moisturising lip balms with the aroma and taste of coconut oil, coconut body lotions, and sunbathing lotions are widely popular). Now very many people know what are the other advantages of using coconut oil. Here are some surprising facts concerning coconut oil.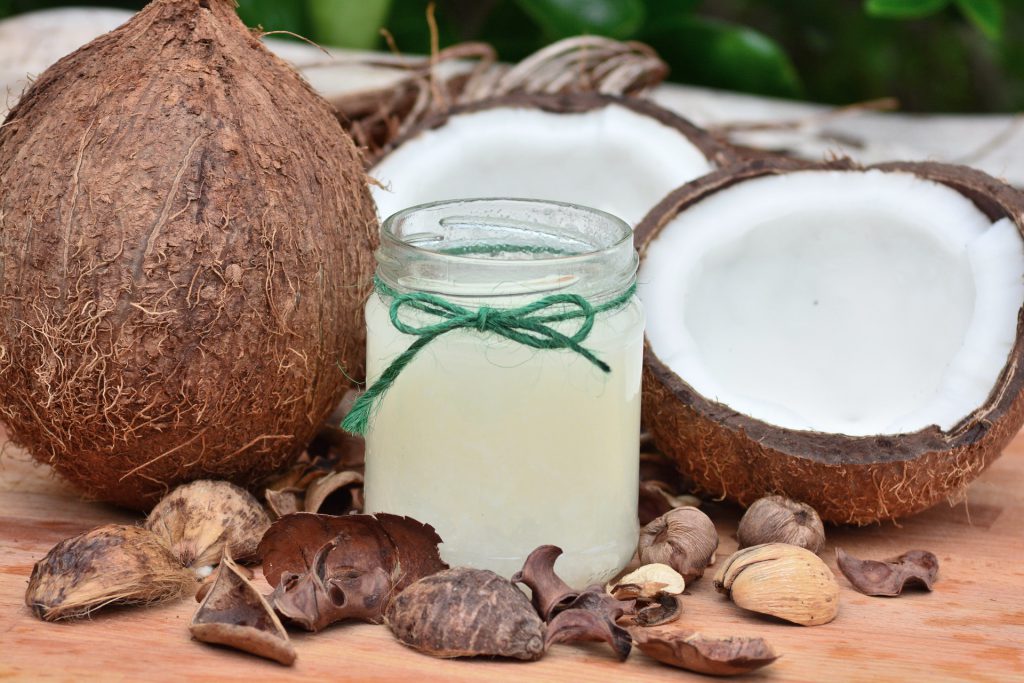 1. Coconut oil can be used as a hair mask
It is an undeniable fact that in hair care, coconut oil is irreplaceable. Thus, it will be a remedy for everyone who has lost hope of having full volume and weightless hair. Coconut oil regulates sebum secretion, cleanses the scalp and reduce sebum secretion which makes heavy and flat hair gain lightness and a proper level of moisture.
2. Coconut oil can be used to disinfect the skin
Coconut oil has incredible properties: it brings relief to inflammations, helps heal irritated skin. Its soothing and antiseptic properties are used for healing acne, additionally, it combats all bacteria and gives the skin a good detox.
3. Coconut oil helps get rid of fat from the body
Due to the fact that coconut oil has a high concentration of lauric acid, which, although it belongs to saturated fatty acids – it has surprising health properties – it helps reduce cholesterol and thus reduces the risk of heart attacks and other heart-related diseases.
4. Coconut oil helps lose weight
Coconut oil should be included in the diet by everyone who worries about their shape. Coconut oil boosts metabolism and helps get rid of extra kilograms.
5. Coconut oil helps whiten teeth
Ever since it has been discovered that coconut oil has the abilities to whiten teeth and enhance oral health, oil pulling has become more and more popular. It is to be used every day by moving the oil around your mouth through sipping, sucking, and essentially pulling through your teeth for about 15-20 minutes.
6. Coconut oil removes makeup
Coconut oil is perfect for removing makeup from your skin – it not only moisturises and delivers a range of minerals but also, it works as a detox and soothes any irritations on its surface. Coconut oil is suitable for all skin types.