Vitamin C? Only when served in the best face serum [reviews]
How to tell the difference between an effective face serum and a product that won't improve our complexion much? What form of vitamin C is the best for at-home skin treatments? These and other similar questions will be answered later in this article. Find out what you don't know about vitamin C yet and learn the must-have skin care products with vitamin C.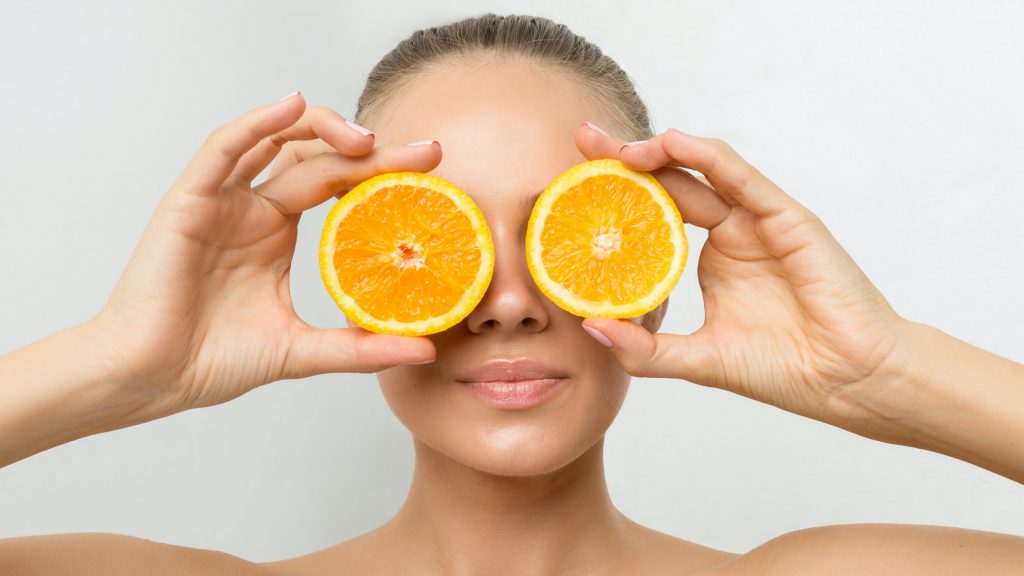 Once underrated, nowadays vitamin C notches up its success in the beauty industry. It clearly makes all the unbelievers realize that it isn't just a vitamin that boosts our immune system. It was proven to be an effective constituent of many skin care products too.
Vitamin C in Skin Care: Properties, effects and applications
What is vitamin C? This is L-ascorbic acid used in cosmetology mainly because of its strong antioxidative effect on skin. Some categorize it as second vitamin of youth that stands right after vitamin E. What's important, despite being essential for humans, ascorbic acid isn't secreted in our bodies. This is where the necessity to deliver it form the outside comes from. You can do it either by following a special vitamin C-rich diet or applying beauty products formulated with vitamin C. These can be face creams, vitamin-enriched foundations or concentrated face serums.
The possibilities of vitamin C in cosmetology are truly limitless. It's specifically recommended to counteract ageing processes as well as to preserve youthful and healthy-looking skin. The fact that vitamin C can be found in various beauty products shouldn't be extraordinary, especially after realizing that this nutrient is able to:
● highlight pigmentation spots – ascorbic acid impedes enzymes that are responsible for creating melanin, so it brightens existing pigmentation spots and reduces the risk of new discolorations in a single step
● reduce wrinkles – regularly used, vitamin C promotes synthesis of collagen which is a protein that makes skin smooth, elastic, resilient and rejuvenated
● aid in curing acne – this is also a substance that is able to reduce inflammations so it's found useful in acne-prone skin care, it reduces irritations and speeds up tissue regeneration
● make blood vessels stronger – ascorbic acid is also beneficial for couperose skin because it prevents broken capillaries that leads to spider veins
● revitalize and illuminate skin – on the top of that, vitamin C is implemented into various beauty products to help emphasize skin's natural beauty, even its tone as well as restore radiance, softness and youthful appearance
Vitamin C Face Serum: Which one should you choose to take care of skin effectively?
It's worth realizing that there are various forms of ascorbic acid used in beauty products. The type of vitamin C skin care product you choose determines the effects you achieve, thus it's better to use high quality vitamin C. The most common forms of vitamin C added to beauty products are:
● l-ascorbic acid (INCI: Ascorbic Acid) – an active form of vitamin C which becomes unstable when dissolved in water
● ascorbyl palmitate (INCI: Ascorbyl Palmitate) – a fat-soluble and slightly more stable version of vitamin C having neutral pH
● ascorbyl glucoside (INCI: Ascorbyl Glucoside) – a form of vitamin C that works gently, is more stable and absorbs faster
● tetrahexyldecyl ascorbate (INCI: Tetrahexyldecyl Ascorbate) – one of the costliest but effective and stable forms of vitamin C
● ethylated ascorbic acid (INCI: 3-0-Ethyl Ascorbic Acid) – the latest and the most stable form of vitamin C that quickly and effortlessly penetrates deepest skin layers; it's both water and fat-soluble
It's not hard to guess that the most effective face serum would be the one featuring stable compounds of vitamin C like ethylated ascorbic acid, for example. Look for it in the top-ranked and best-selling skin care products, like the face serums listed below.
Face serum with vitamin C by Nanoil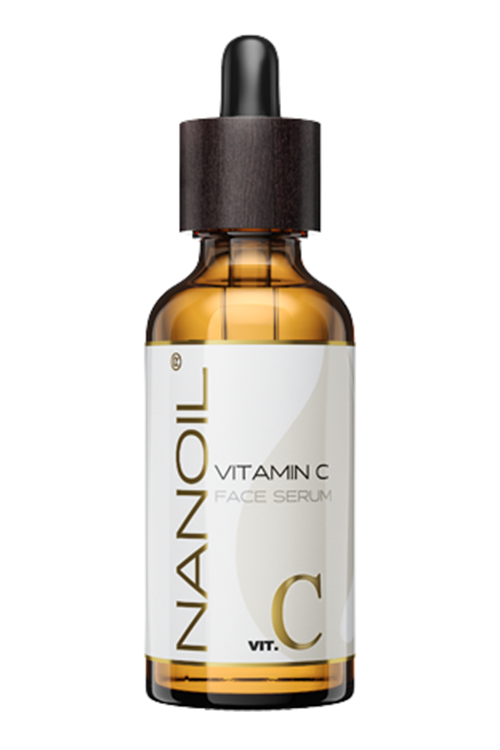 Undoubtedly, this is the highest-rated vitamin C face serum. It's formulated with the finest and the most stable form of vitamin C enriched with antioxidative plant extracts. Free from parabens and silicones, this lightweight face serum penetrates multiple layers of the skin for the effect of healthy, beautiful and youthful complexion. It's easy to notice that after a couple of uses Nanoil Vitamin C Face Serum brightens skin up, reduces pigmentation spots and improves resilience. It's worth using it no matter the age and skin type because it effectively protects skin against the sunlight and has antioxidative properties, which lead to defying ageing. Another good side of this skin care product is its size – it's bigger than most vitamin C face serums. Additionally, just a few drops are needed per application which means that Nanoil Vit. C Face Serum will grant you a several-month skin treatment. You can access more details at nanoil.co.uk where you can order the best vitamin C face serum with convenient home delivery option.
Liposomal serum Sesderma C-VIT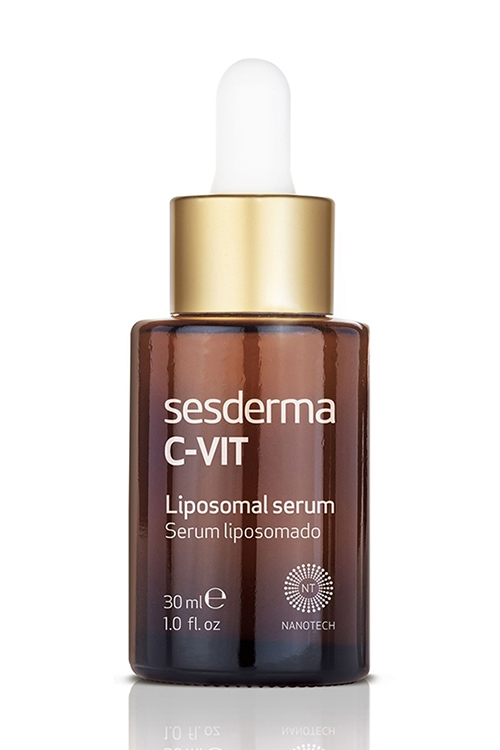 Similarly stable form of vitamin C is incorporated into liposomal vitamin C face serum produced by Sesderma. It evens out skin tone, ensures resilience improvement and refines skin's texture. On the top of that, this serum has proven anti-ageing effect. The difference though depends on the fact that the formula includes plant extracts such as ginkgo biloba and white mulberry teamed with moisturizing hyaluronic acid. The list of ingredients is longer (which isn't a good thing in the case of sensitive skin), the capacity is smaller (30 ml), and the price is definitely higher.
Face serum with 30% ethylated ascorbic acid by NIOD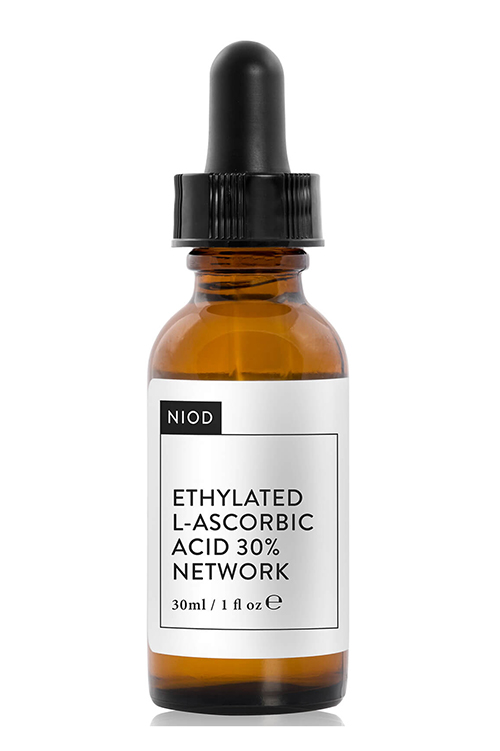 Another proposition formulated with stable vitamin C that can be used in day-to-day skin treatment is this NIOD face serum. As the name suggests, this product contains ethylated ascorbic acid that is paired with superoxide dismutase which significantly reduces the adverse effects of oxidative stress. This product doesn't contain water, oils and silicones, and on the top of that it's vegan. NIOD vitamin C face serum brightens up, highlights and rejuvenates skin, however, in order to achieve the desired effects, you have to spend more than you would spend on more natural and more effective skin care products.
Face serum with 30% vitamin C by The Ordinary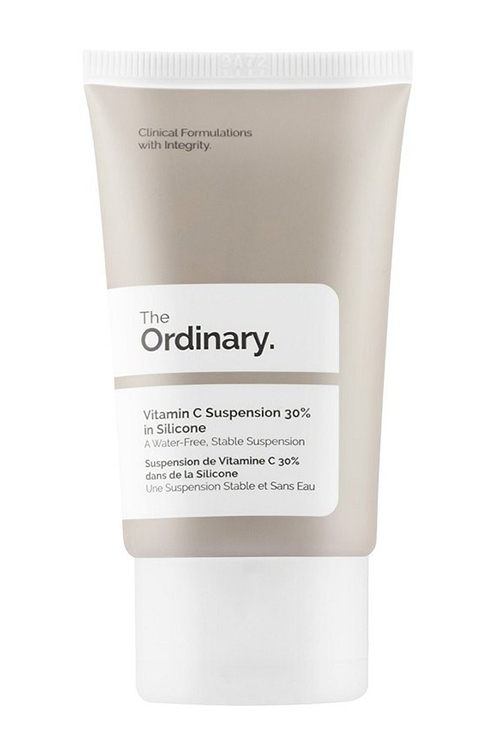 When it comes to The Ordinary, this brand offers us a face serum with pure l-ascorbic acid as the base ingredient. Anhydrous formula contains as much as 30% of this natural antioxidant but sadly this isn't the most stable version of vitamin C. Additionally, it doesn't penetrate skin fully as other products can. This face serum with vitamin C by The Ordinary should be applied morning and evening, especially to the skin that is discolored, mature and dull. What's interesting, this serum is sold in a tube and its price is really tempting, but the size is small (30 ml).
Face serum with vitamin C VC Effector by It's Skin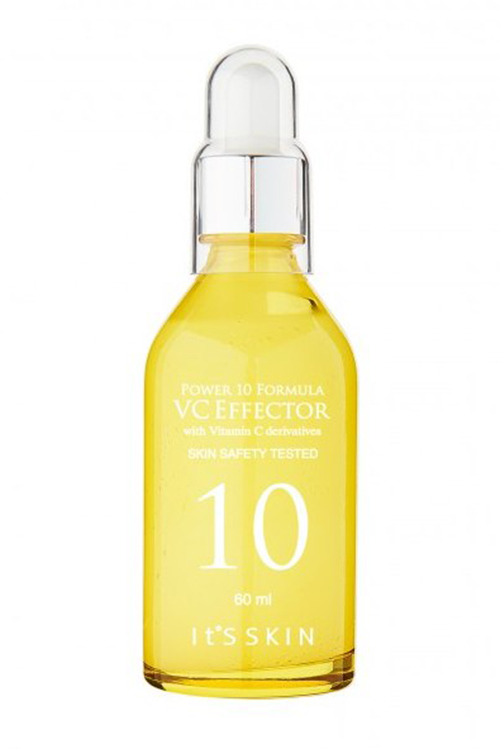 Another highly concentrated face serum with vitamin C that is worth our attention is the Asian proposition by It's Skin brand. It contains tetrahexyldecyl ascorbate which belongs to the group of fairly stable vitamin C. Owing to this nutrient, the serum is able to promote collagen and elastin synthesis, highlight discolorations and help skin perform all its self-healing processes more effectively. What's interesting, this is the biggest-size face serum included in this list (60 ml) but it isn't efficient. In light of this, the purchase doesn't seem to be beneficial.
Anti-pollution fluid with vitamin C by A.Florence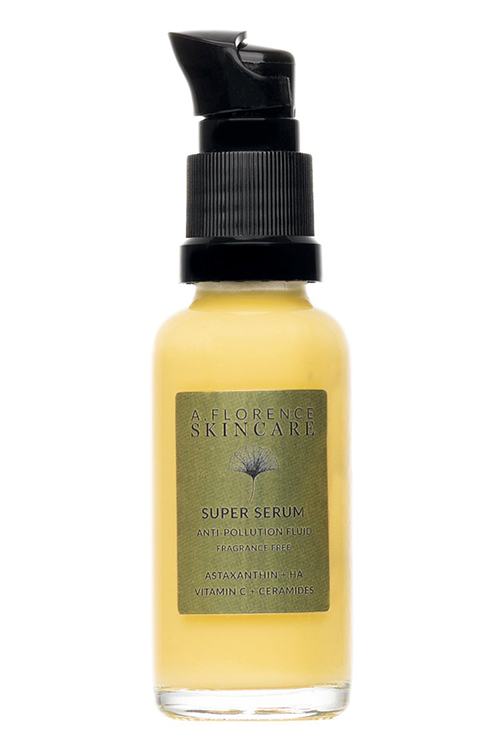 The group of vitamin C face serums should also include anti-pollution fluid launched by A.Florence. In this case, the name of the product might be a little bit confusing because this is a regular vitamin serum destined for nighttime skin care. In this product you can find approximately 10% vitamin C to which the serum owes its skin improving abilities that include skin brightening and antioxidation. The list of ingredients also contains green tea extract, pequa oil, ginkgo biloba extract, ceramides and hyaluronic acid. It's also worth realizing that this face serum by A.Florence isn't lightweight (has creamy texture), its size is small (30 ml) and it costs much.