Beer Bath – Perfect for Soft & Smooth Skin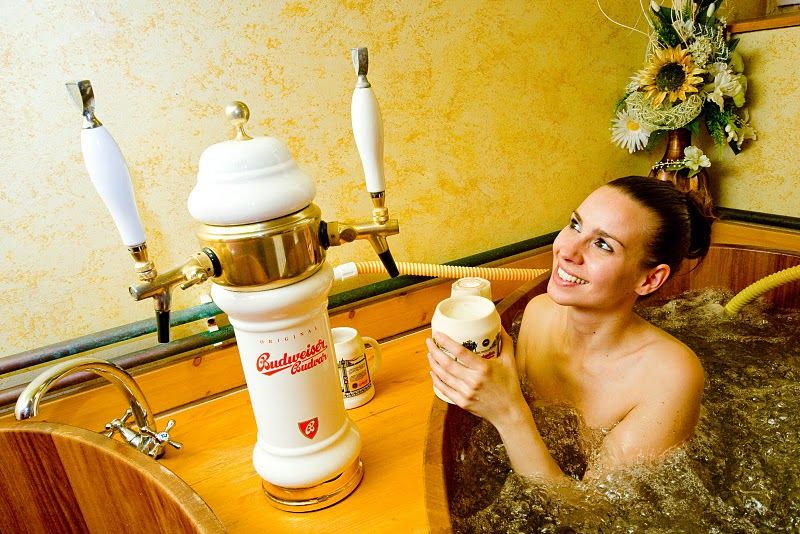 When you search for the best skin care products, I bet you do not get near the alcohol aisle. Believe it or not – you make a mistake! This is the place where you can find the most precious ingredient for your skin – beer!
We love drinking a cold beer on the summer day. Instead of drinking it, why don't you take a beer bath? It sounds strange and shocking – like one of the pranks at college yet the beer bath enhances the condition and appearance of the skin. If you care for an effective and cheap home skin care method, try it out!
BEER BATH
Although it seems to be an unusual beauty care method, such techniques have been used for ages. Women from the Middle East love 'an alcohol SPA' and soak their skin in sake – an Asian alcoholic beverage made from rice. The beer bath is the European answer to the sake bath. Hop, malt and yeast offer a greater source of vitamins and minerals than rice.
Beer has anti-bacterial properties, therefore it deals with acne and other skin infections. Used regularly, it soothes skin changes and speeds up the process of regeneration. Studies have shown that the beer brew reduces skin inflammation. What is more, yeast – included in beer – has anti-inflammatory qualities, excellently moisturises and nourishes the skin thanks to the complex of vitamins. Interestingly, beer controls the work of sebaceous glands thus prevents excessive sweating; it also has cleansing properties. Thanks to the combination of the three valuable substances – hop, malt and yeast – the beer bath is undoubtedly very useful to the skin.
Who will benefit from the beer bath?
The beer bath is recommended mainly for combination, oily and vascular skin that will make the most of the caring properties of beer.
BEER BATH – RECIPE FOR RELAXATION
Beer bath is not only the way for improving skin condition and looks. It is also a chance for relaxation. Resting in water with a bit of beer helps reduce stress and tension. You get an extra benefit – radiant and smooth skin.
The easiest way for treating yourself with the beer bath is visiting a beer bath house. Obviously, you can do the treatment at home! You take 3 litres of beer and pour it to the bathtub filled with water (around 36°C). The so-called bath beer (available online) will work best but you can use a good unpasteurized beer from any store. The beer bath should last at least 30 minutes.