Chalk Dye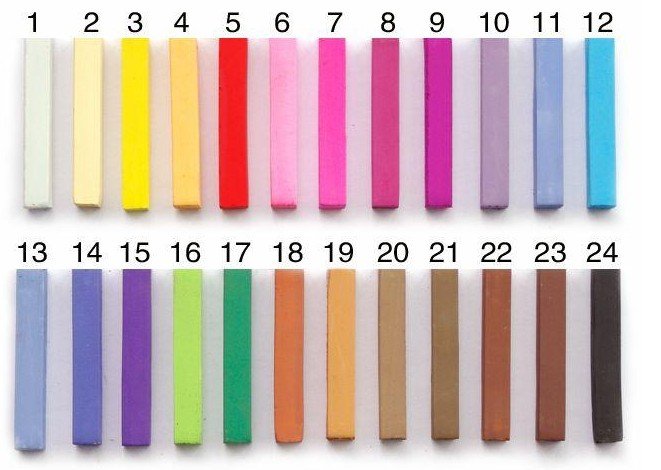 What is the Chalk Paint?
Did you know that you could temporarily dye your hair with chalk? It is very popular and simple to do at home. If you have dark hair, use the light and vibrant colours; if you are fair-haired- any colour will look great.
To dye your hair you would like to use soft pastel chalks that stains your hair without making a huge mess on your head. Do not use the oil chalk or the school chalk as it may pull out your hair and the result is going to be far from desirable.
Know How
Firstly, put the dark towel on your shoulders to avoid colouring your clothes. The chalk can be easily removed from fabric, there is no point however staining your t-shirt with it. Additionally, you can keep your hands clean by wearing gloves. Take the hair strand that you want to dye and separate it from the rest of your hair. Spray it with a pure water so it gets damp or even completely wet. The chalk dissolved when it gets in contact with water and it sticks to hair better. Make sure that you brush the piece of hair out, so there are no fizz and tangles.
Take the chalk ion a colour that you would like to use and gently rub it downward without pulling hair too much. Take another stand and colour it with with different chalk. There are no rules when it comes to dying your locks with this affordable product. If you have used different colours, try not to mix the strands and let it air dry. Once your hair is completely dry, you can use either flat iron or curling wand to create nice hairdo. Once your hair is curled or straightened, do not use it with any styling cream, wax, or shine products. What you can do is to use a tiny bit of a hairspray.
Colourful hair looks very flattering and youthful. You have to be aware that you should protect your hair from moisture. If you go out when it is raining, make sure you take the umbrella with you unless the whole dye will transfer to your jacket. Additionally, try to avoid wearing light coloured shirts, as they can easily get dirty. If you are planning to wear the same look the next day, put the cotton towel on your pillow so it is not stained. The chalk dye can be easily washed out with a regular shampoo.