Facial serum. How to make it work?
The most popular cosmetic of the last year? A vitamin-spiked facial serum, that's for sure! Thousands of women have already added it to their daily skin care but do we actually know how to use it properly?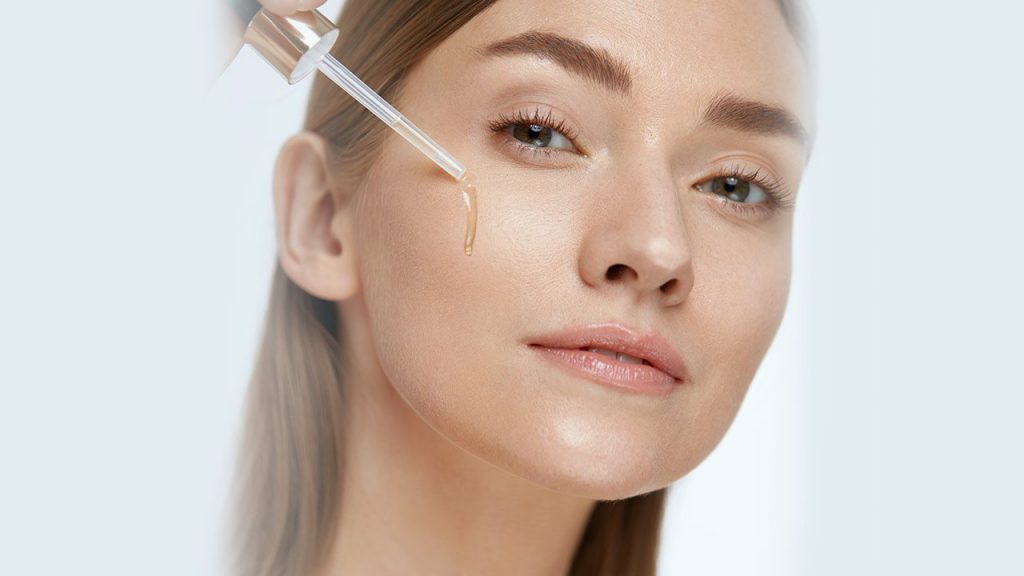 The increase in facial serums' popularity flows from us getting inspired by Korean skin care regimen.
Serum in Korean skin care
The secret of flawless skin of Asians lies in a multi-stage ritual. A facial serum is one of a few (or even a dozen) cosmetics used on a daily basis to keep skin nourished and gorgeous-looking.
Korean women, who are like a source of beauty inspirations, like to use natural serums: they know that every skin needs such a highly-concentrated cosmetic working so deeply whereas a regular moisturizer won't manage, especially when we want to preserve a youthful look the longest possible.
How do Korean women use serums?
Korean skin care ritual is very easy to follow despite numerous stages. They are well-organized and each stage has its purpose so you are doomed to succeed. Face serum has also found its place on the list of must-use products.
You start with makeup removal, followed by face cleansing with oils (OCM), rinsing skin with water and a scrub. Products to use next: 
Toner to balance pH and prime skin for next steps.
Facial serum that penetrates deeply and rejuvenates.
Moisturizer to hydrate, nourish and protect the skin.
Obviously, in the original Korean regimen, the serum comes after a nutrient-dense essence whereas a mask and eye cream should be used afterwards. Sun protection and the right anti-UV product complete the whole ritual.
Do you have to use serum before your moisturizer?
No, you don't, but this practice undoubtedly has numerous benefits.
A facial serum is a deeply-working product and is able to get where a moisturizer can't, and thus gives spectacular effects. At the same time, serum overlooks the surface of the skin whereas a moisturizer cares best for the external layer, delivering smoothness, moisture and protection against loss of nutrients. Applying a moisturizer after serum means we don't need to worry about precious ingredients escaping. This way we receive effective skin care and this duo does have impressive results!
Step-by-step serum application
What's the best way of applying a face serum? Contrary to appearances, it's very simple. Always keep these rules in mind.
Apply serum to thoroughly cleansed face skin.
Wait for a moment until the skin is dry.
Measure out a few drops and apply using fingertips.
Smooth the serum over the skin patting it gently.
At the same time, massage the face for a few mins.
Last of all, apply a moisturizer once the serum is absorbed.
When to use face serum?
Some people recommend using the serum once a week and treat it like a mask. However, serum is a lighter formula so there are no objections to everyday use, ideally you should do it daily before sleep.
Why nighttime skin care is better for serum?
There are also products that can be used in the morning e.g. before makeup routine. However, you must always check the ingredients. As much as vitamin C reinforces sun protection, vitamin A (retinol) may leave the skin unusually sensitive to the sun.
If you are not sure if a given serum can be used during the day, apply it only before sleep. It will work better, repairing the skin throughout the night.