How to help your face look younger after turning 40? Practical beauty tips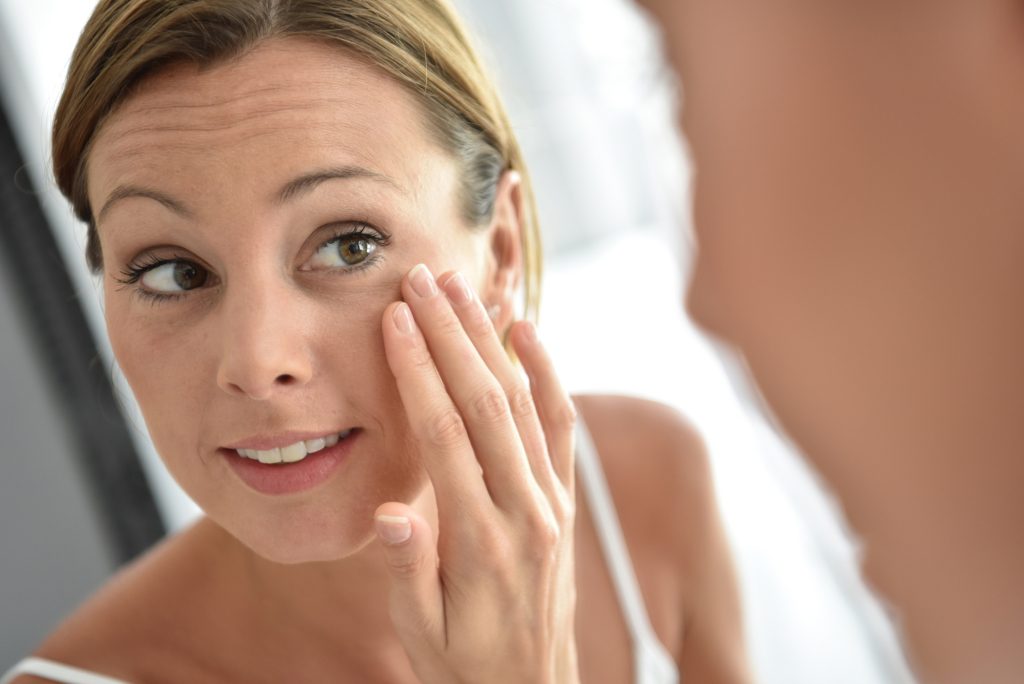 After reaching 40, face starts featuring wrinkles and age spots. Luckily, there are several beauty hacks that significantly rejuvenate skin, reduce wrinkles and highlight age spots.
Mature skin – Profile
Why rejuvenation and proper mature skin care are so crucial? After turning 40, the level of hydration in epidermis and other skin layers drops down, collagen and elastin fibres get weaker – that's a fact. Apart from that, skin becomes dehydrated, irritated and damage-prone. Also, it doesn't handle oxidative stress, solar radiation and urban pollution well. In order to stop, or at least delay the passing time and aging processes, it's worth following a few mature skin care tips.
Anti-age creams and ampules for 40+ skin
The best beauty products are the creams that contain rejuvenating substances: vitamin B9 and A, retinoid, hyaluronic acid. This type of substances improve skin suppleness, moisturise, regenerate skin cells and encourage collagen and elastin production. Additionally, they are able to reduce visibility of wrinkles and highlight discolourations. A good solution to take proper care of mature skin is offered by serums and ampoules rich in nourishing substances. Basically, a week-long face rejuvenating treatment is also worth a try. In most cases, exposing skin to such a treatment twice or three times a year should suffice.
Nourishing and moisturising face masks
They are extremely crucial in terms of mature skin care since they replenish skin with water and supply it with nourishing substances. Before applying them, it's worth using either a scrub or home microdermabrasion. Thanks to such a treatment, skin is cleansed and ready for the upcoming beauty procedures. Skin is more elastic, its tone is evened, it's freed from discolourations and wrinkles. Basically, all skin blemishes are less visible.
Another good idea is making use of special preparations containing botulinum toxin derivatives. Such a product has to be applied topically, directly to wrinkles. Its action depends on penetrating skin to reach lower layers of skin and slowing down nervous impulses that are transmitted to muscles. It helps muscles to relax and smooths out wrinkles. Moreover, botulinum toxin derivatives make skin more supple and firm. The effects in the form of visibly smoother skin are mainly noticeable in the following face areas: skin around eyes, upper lip skin area, between eyebrows skin area.