Natural Face Powders: Bamboo, Rice or Mineral?
Do you ever face this make-up dilemma? What's best to use as a finishing touch? Which powder is the best choice? You should definitely search for an ideal product among natural powders. See which one to pick: bamboo, rice or mineral powder?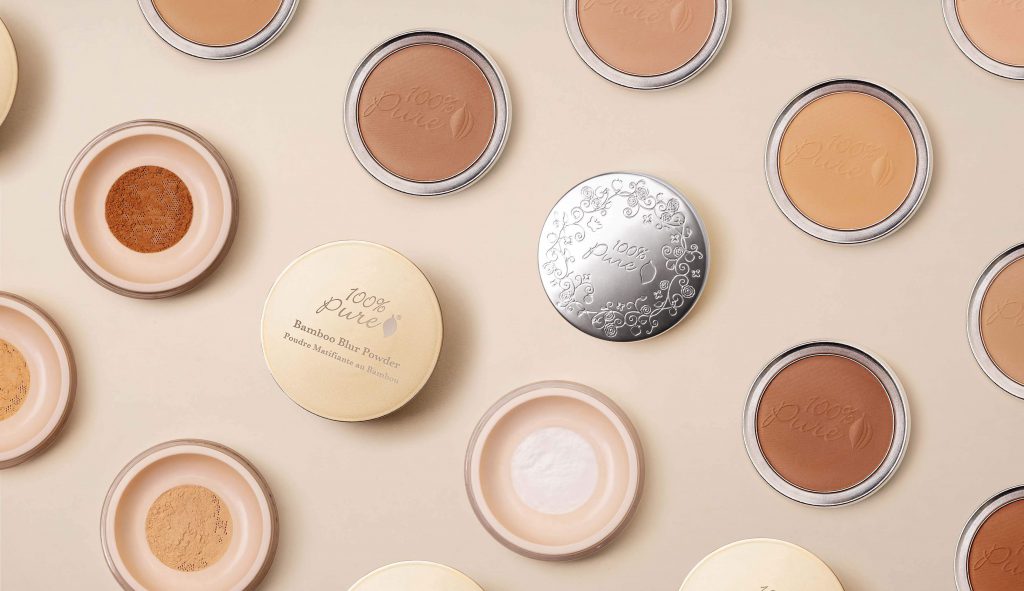 You won't create flawless make-up without a powder or maybe we should put it this way: you won't create a long-wear make-up without a good powder because it is designed to:
make make-up longer-lasting and prevent rubbing off.
keep sebum glands from overproducing oil (particularly in the T-zone).
give a matte effect and control shine.
Which face powder to choose?
Without doubts, natural solutions are the best choice. Not only because they are popular now. The greatest thing is that a natural face powder fulfils its role brilliantly (matte effect, long-wear make-up) but also has a conditioning effect on the skin and lets it breathe.
Let's face it, many face powders at the cosmetic stores are packed with synthetic substances like silicones, colorants and preservatives – they are all very likely to congest your skin and cause allergic reactions.
Natural face powders
Ingredients in natural face powders is what makes them top other powders. They are based on natural substances, and are often 100% organic, plant-based and composed with attention to detail.
What's the most important, though, they are free from parabens, silicones, mineral oil and talc (which may clog skin pores).
Thanks to the careful selection of ingredients and formulas featuring only natural mattifying substances, we get a fine product that we can use worry-free even if our skin is problematic, sensitive or easily irritated. Because natural powders are good for anyone!
Types of natural face powders
If you decide on getting a natural face powder, you need to choose from a few types. Which one's the best? This depends on your expectations.
Bamboo powder works well for any skin because, despite white color, it turns colorless as soon as you apply it. This type of powder is ideal as a finishing touch, mattifies, makes make-up long-wear and prevents unhealthy shine.
Rice powder is a stage make-up artists' favorite as it doesn't dry out the skin. This is possible because rice powder doesn't only mattify and absorb the oil, but also hydrates and soothes irritations.
Pearl powder. If you choose one that is real pearl powder, not just giving the pearl-like sheen, you get a mattifying and deeply-conditioning powder. It evens the skin tone, repairs the complexion, boosts elasticity, brightens the face, has antiseptic effect, and enhances the facial features.
Silk powder is based on powdered silk proteins that help regulate the moisture in the skin, brilliantly cling to the face and guarantee long-wear make-up. Additionally, this type of powder nourishes the complexion, makes it more radiant and protects against UV.
STUNNER: Mineral face powder
This type of face powder deserves a dedicated paragraph. Mineral powder is made from clay, mica and zinc oxide or iron oxide. They are all essential skin-enhancing substances that give natural powders an extra conditioning effect.
Mineral powders are famous for the amazing oil-absorbing effect so the dreadful unhealthy shine is out of question. There's more to it, though!
A good natural mineral powder is also a rich source of nutrients. It doesn't only revitalize the skin but also protects against the sunlight, minimizes irritations, has an antiaging effect, and evens the skin tone. Apart from that, it reflects the light so it camouflages blemishes, even the face lines! It's ideal for problematic and acne-prone skins.
DIY natural face powder
Do you know that you can make your own face powder?
This is very easy and you've got the necessary ingredient on hand, that's for sure. All you need is starch! Potato or corn starch perfectly absorb moisture, including the excess oil. Ordinary flour boasts unusual properties, e.g. it gives a mattifying and smoothing effect, alleviates atopic skin, reduces itchiness and redness. You just need to be careful not to over-apply it.