Recipes for homemade fruit-based cosmetics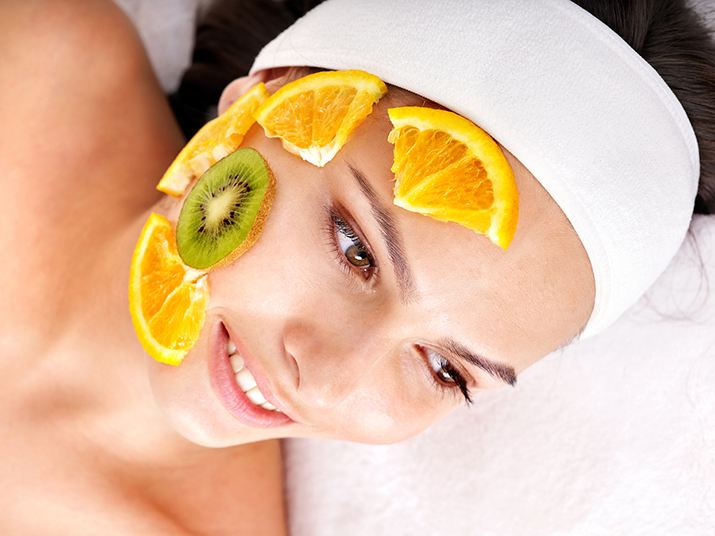 Fruit-based cosmetics have a beneficial influence on the condition of the skin, they smell beautiful and the best thing is that you can do them yourself in the comfort of your own home. Discover recipes for homemade fruit-based cosmetics. 
Every fruit is a wealth of vitamins – each of which contains vitamins A, C and E, which are popular antioxidants. Lemon juice whitens skin discolourations, and grapefruit fights cellulite. The sugars contained in the fruit will soothe irritations and have an anti-inflammatory effect, and fruit acids reduce discolouration and scarring. These are just a few examples of the fact that fruits have a beneficial effect on the skin. You can buy fruit-based cosmetics or do them yourself. If you decide on the second solution, remember to choose fruit from your own garden or bought from a trusted manufacturer. Cosmetics made with GMO fruit can bring more harm than good.
Recipes for homemade cosmetics with fruit: skin cleansing lemon milk
Ingredients:
100 ml buttermilk,
honey spoon,
a spoonful of lemon juice.
Pour all ingredients into the bottle and shake well. Apply the product with a cotton pad and after a few minutes rinse with warm water.
Recipes for homemade cosmetics with fruit: a mask for damaged hair
Ingredients:
ripe avocado,
2 tablespoons of sour cream,
juice of half a lemon.
Melt the avocado and mix with the remaining ingredients. Apply the mask to the hair and scalp, put on a shower cap and a warm towel. After 20 minutes, rinse and wash as usual.
Recipes for homemade cosmetics with fruit: wild strawberry cream for dry skin 
Ingredients:
250 g of wild strawberries,
2 tablespoons of sunflower oil,
2 tablespoons of lanolin.
Season the strawberries with sugar and boil twice. Melt sunflower oil and lanolin in a pot and pour enough juice so that the cream does not become too runny. Stir until cold, then transfer the contents of the pot into a glass or porcelain container. You can keep the cream in the fridge for up to three weeks.
Recipes for homemade cosmetics with fruit: coconut peeling mask for hands
Ingredients:
5 tablespoons of coconut flakes,
2 tablespoons of natural yoghurt,
a spoonful of liquid honey.
Mix the coconut flakes with natural yoghurt and honey. Massage your hands for a few minutes and leave the product on your hands for another 10 minutes. Then wash it with lukewarm water. The coconut mask has a moisturizing, nourishing and exfoliating effect. The skin of your hands will be smoother and pleasant to the touch after just one treatment.