Seduce with your New Eyelashes with Nanolash eyelash conditioner
Have you ever dreamed of thick and long lashes? If the answer is yes, you can stop doing it now, as thanks to the Nanolash Serum, the dream becomes reality. The US producer has created a breakthrough formula that stimulates the lash growth in a safe and healthy way.
The product, well known in the North America, is now being launched in Europe. Nanolash has been invented to help all women who struggle with short and sparse lashes and for those, who are looking for a healthy alternative to damaging eyelash extensions or falsies.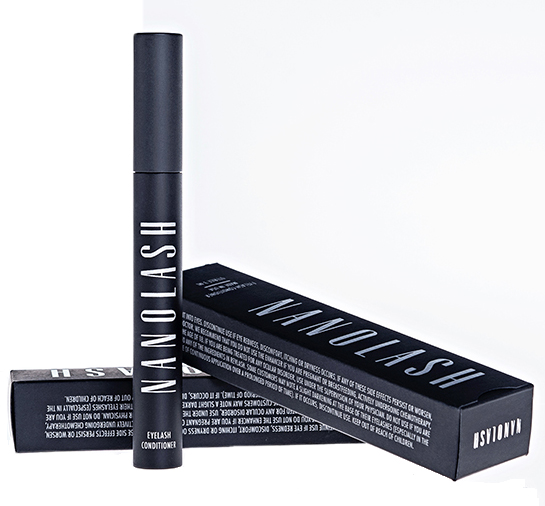 The formula, rich in biotin Tripeptyde-1 and pantheon makes the serum highly effective. The sensitive eye skin is also being took care of thanks to the bitter orange flower essential oils. This ingredient, among others, penetrate into deeper skin layers and eyelashes roots providing optimal nourishment and hydration. What's more, Nanolash makes lashes appear darker and coats them with the protective layer resulting in lesser lashes falling out or being being broken.
The first results are noticeable just after 15 days of nightly use. The best results however, will be achieved within 1-2 months using the Serum. Eyelashes re-growing and re-building do not happen overnight so patience and consistency is essential to complete the treatment successfully. After 3 months, it is recommended to apply the Enhancer two to three times a week to maintain long lashes effect.
Using the Serum is completely safe. It has been ophthalmologist-tested and clinically approved by independent laboratories. There are no side effects registered so even if you have sensitive skin you can still apply Nanolash without it causing redness or itchiness. Additionally, the conditioner is safe for anybody wearing contact lenses, eyelashes extensions, or permanent make-up.
The effectiveness of Nanolash was confirmed by dozens of studies and testers' opinions from all over the world. You can be one of many women who are proud of their lust lashes. £39 is such a silly price for the product that will help you fall in love with your amazing lashes.