The most common mistakes in facial skin care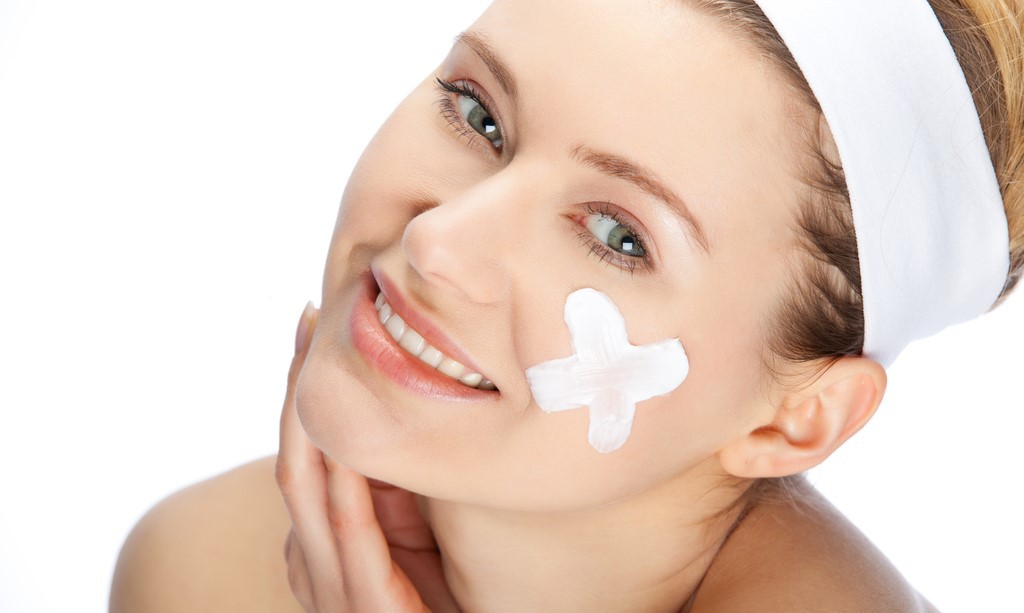 All women – even those who commit it – know that the worst sin (in terms of beauty) is to go to sleep with their makeup on. However, this is just one of many mistakes in everyday skin care. Some of them are committed unknowingly, which is why, below we present a list of bad habits that must be changed as soon as possible to have beautiful and flawless skin.
No makeup removal at all or makeup removal in a rush
is a mistake made by many women who, after a long and tiring day, do not have the time and willingness to thoroughly cleanse the skin in the evening. Our laziness, especially regular, negatively affects the condition and appearance of our skin, which over time loses its glow and becomes rough. To avoid this and prevent the pores from clogging, it is enough to spend a few minutes on cleansing the skin before bedtime. This is also important because the purified skin absorbs the active ingredients of cosmetics designed for its further care.
Incorrectly chosen makeup remover
For makeup removal, make sure to always use cosmetics that are designed to thoroughly remove the foundation, eyeshadows, and mascara. For this purpose, oils that are more effective and more gentle on the facial skin than cleansing milk and gels will be the best. During the makeup removal, you can make a gentle face massage that will stimulate microcirculation. Then, wash your face with a foam or gel that matches your skin type.
Cosmetics mismatching the skin type
Not only the makeup remover should respond to the needs of the skin; this criterion should be followed when selecting all skin care cosmetics. If we want to provide our skin with proper cleansing, moisturizing, and protection, we first have to identify its type.
To find suitable cosmetics for dry, oily and combination skin as well as sensitive, capillary, dehydrated and acne-prone skin, it is worth paying attention to its composition.
For instance, a sensitive skin should be cleansed with micellar water, because micelles clean the skin in such a way that they do not damage its natural protective barrier. Sensitive skin is best moisturized with panthenol-based balm, which will soothe irritations and speed up regeneration of the epidermis, and with silicone that will protect the natural hydro-lipid coat. However, for the care of capillary skin, cosmetics enriched with zinc (anti-inflammatory), witch hazel (regenerates and improves blood circulation of the skin), sea algae (have strengthening and soothing properties) and routine (reduces the fragility of blood vessels) are most recommended. However, cosmetics that contain antibacterial ingredients should be used for acne skin care.
Lack of toner
This step cannot be omitted, because the toner not only removes residual impurities but also refreshes the skin and restores its proper pH.
Incorrect order of applying cosmetics
Cosmetics should be applied in a strictly defined order: first light and then heavier. In the beginning, water-based products are to be used at the beginning, then those with oil content, later serum, and cream. The effectiveness of cosmetics is determined not only by their composition but also by the order of their application.
Applying creams with a UV filter only in the summer
Even on the most cloudy day, the skin is exposed to UV radiation – regardless of whether you are outdoors or indoors. The reason for the latter is fluorescent bulbs that adversely affect the skin. Thanks to the regular use of preparations with UV filters, the skin is aging slowly and is less prone to discoloration.
Popping pimples
Many people do it and most of them know that it's unhealthy for the skin. This bad habit can lead to skin damage and permanent scars. In addition, popping pimples makes the changes become inflamed, and the skin is red, irritated and exposed to bacterial infection and discoloration.
Avoiding exfoliation
If your skin is sensitive, capillary or prone to irritation, you do not have to, and even should not give up on using scrubs. Each skin, regardless of its type, should be exfoliated – the secret lies in the selection of appropriate cosmetics. You can choose between mechanical, enzymatic, and peel-off.
Lack of under-eye cream
The skin under the eyes is the thinnest, that's why it is the fastest to age and therefore requires special care. A properly selected and regularly applied eye cream will result in a radiant and fresh-looking face. Under-eye creams should contain hyaluronic acid (moisturize), retinol (stimulate the skin for regeneration) and coenzyme Q10 (improve epidermal firmness). Eye cosmetics, enriched with proteins, ceramides and soy extract also have a good effect on the skin around the eyes. As a matter of fact, it should be reinforced not only with creams, but also gels and emulsions, which contain vitamin C, E and aloe extract.
Using too many cosmetics at once
According to dermatologists, care should consist of three steps: cleansing, toning, and moisturizing. Therefore, instead of testing one million new products at the same time, try going for a good quality (one) washing gel, (one) toner and (one) moisturizing cream. Remember that all these cosmetics should be intended for the care of your skin type. The toner can replace micellar-based skin cleansing cosmetics.
Moreover, it is worth using face masks, but only once in a while – absolutely not on a daily basis. The same rule applies to scrubs.
Using cosmetics that "can" do too much
Whenever you are tempted by all-in-one products, remind yourself that if something is supposed to be a remedy for everything, it is probably good for…nothing. It is not possible for one cosmetic to solve the problem of acne, effectively moisturize and reduce wrinkles at the same time. It's quite possible that you will get skin irritation from it instead of a miraculous change.
Makeup at the gym
Although not every woman feels comfortable when she is in a public place without makeup, it is worth getting used to it on some occasions. Even mineral makeup cosmetics that do not clog pores in general, in combination with sweat, can visibly worsen your skin condition, for example, cause acne. For this reason, always remember to carry the makeup removal wipes and take off the makeup before training. If you absolutely need to have any colored cosmetic on your face, go for a waterproof mascara.
Unhealthy lifestyle
Even the best cosmetic will not guarantee you beautiful, flawless and younger-looking skin if you do not follow a healthy diet rich in fruit and vegetables. It is worth avoiding stress and stimulants, doing sports, especially in the open air, and get enough sleep each night. It is equally important to consume a minimum of 2 liters of pure water per day.