Top Remedies for Dry, Chapped Lips
Chapped, extremely dry, cracked lips – a typical wintertime gripe. What can you do to moisturize them and protect delicate skin against damage?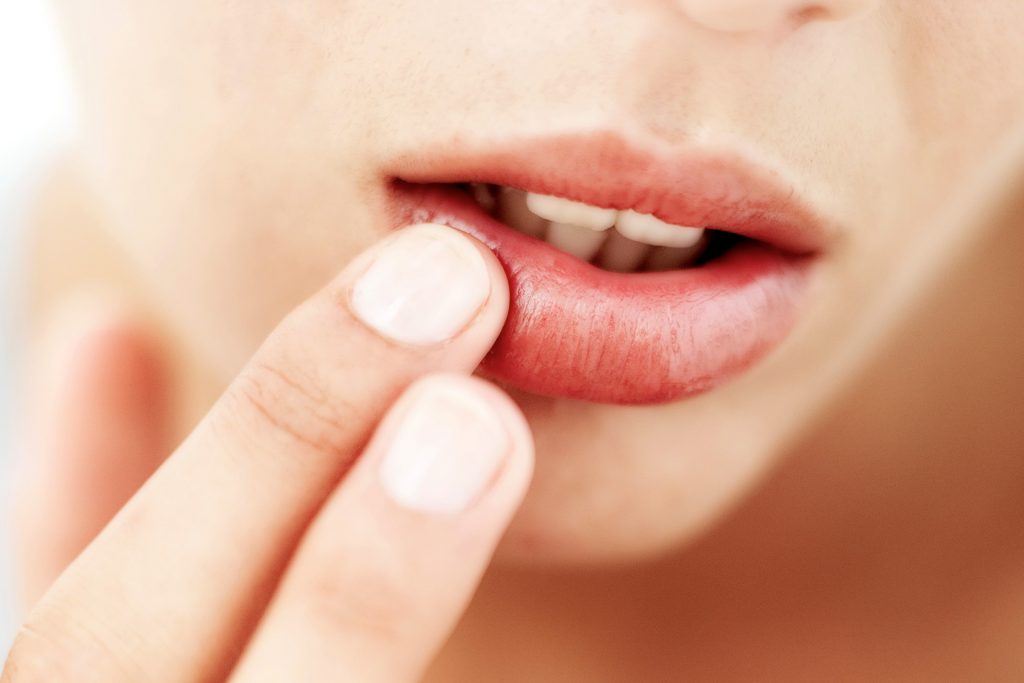 Fun fact: the lips are one of the few parts of the body that are deprived of protection and where the skin is very thin. In other words, they lack the shield in form of the sebum, for example, and that is why they tend to dry out. Still, the state of the lips also depends on how we care for them on a daily basis.
Popular causes of dry lips
Dry lips may be caused by a couple of things. Obviously, this flows from the natural tendency towards losing moisture in this body part and its proneness to damage. Still, we are often the wrongdoers causing the skin on the lips to crack.
How come? Experts – like dermatologists and cosmetologists – list the most common causes of dry lips:
weak immune system.
deficiency of nutrients.
lack of protection against the freezing weather, e.g. not using a protective balm.
improper lip care.
lip licking and biting.
What are the remedies for dry lips?
Obviously, avoiding the things mentioned above is the easiest remedy, but a diet rich in vitamins, minerals and healthy fats comes in useful too. You should also keep the body hydrated by drinking a minimum two liters of water per day. Body dehydration is often revealed by the extremely dry lips.
If, despite our efforts, lips keep drying out, we can make use of lip-care products such as lipsticks, balms or masks that are left on for several minutes to restore the hydration and ensure smoothness. This means extra expenses because you may not have this type of product at home.
Home remedies for chapped lips
Home lip-care treatments are easier on the pocket and you can use them practically anytime because you've got most of the products at home.
1. Honey and sugar scrub
teaspoon of honey
teaspoon of sugar
Mix both ingredients and apply the blend on the lips (with your fingers). Massage them using circular motions to make the skin smoother and get rid of the chapped patches. Leave the scrub on for a couple of minutes so that honey has enough time to moisturize the lips. Rinse the lips or eat your scrub – it's very tasty! This way you exfoliate dead skin cells on the lips, make them smoother and improve the level of hydration.
2. Homemade lip balm
teaspoon of shea butter
3 drops of argan oil
optionally, vitamin E drops
Mix shea butter with argan oil. Of course, you can use different butter, e.g. coconut or cocoa, and choose different oil, e.g. almond, jojoba, grapeseed, raspberry oil (just don't use essential oil because it may cause skin irritation). To combine the ingredients easily, you can heat them up slightly. Adding a few drops of vitamin E is a good idea but it isn't necessary. Use your natural balm as often as possible, massaging it into the lips. Always keep it close to keep the lips smooth, moisturized and protected against all potential aggressors.
3. Lip repair mask
spoon of cream, yoghurt or cottage cheese
teaspoon of honey
teaspoon of olive oil
Milk-based products have this ability to perfectly soothe irritations. In combination with a hydrating and antibacterial honey, and a chosen oil (ideally olive oil, but argan or jojoba are great too), you get a strongly repairing blend. Leave the mask on for 10 to 15 minutes trying not to eat it. Rinse it and apply a balm. Repeat the treatment every few days.