What properties does aloe have? Cosmetics with aloe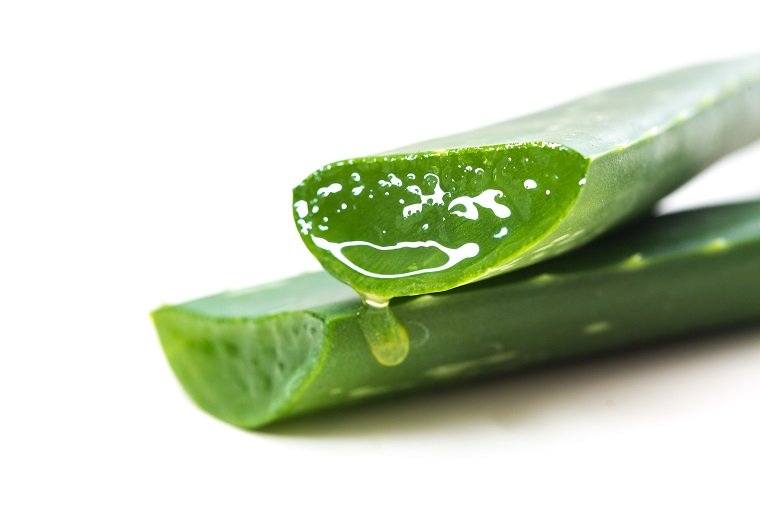 Aloe can survive in all conditions. Why? Because it is a succulent – a plant that has the ability to store water in fleshy organs. What conditioning properties does aloe have? Discover cosmetics with aloe.
Aloe – properties
Aloe vera has a number of beneficial properties, which it owes its wide application in medicine and care. First, it speeds up metabolism, which is why it is a popular ingredient in slimming diets. In addition, aloe vera strengthens the body's immunity, supports the immune system and has antifungal activity. Due to the fact that it penetrates deep into the skin, it is added to many cosmetics intended for both young people and the elderly.
Cosmetics with aloe
Aloe has been used in the production of many cosmetics for skin care, including face, hair and lips.
Aloe vera in gels and body lotions
Gels and body lotions, in which aloe vera is present, are intended for dry and sensitive skin care. Aloe moisturizes dry skin and regenerates it without irritating sensitive skin. Aloe-based gels and body balms can be even used by people with atopic dermatitis, because such a cosmetic put on the injured place brings instant relief.
Aloe vera in anti-bacterial cosmetics
Aloe has an antifungal and antibacterial effect, which is why it is found in cosmetics that fight acne. Aloe cannot be missing from antiperspirants, which are designed to minimize the secretion of sweat and the removal of bacteria.
Aloe in creams for mature skin
Aloe has the ability to synthesize elastin and collagen, therefore, contained in the cream, it will improve skin elasticity. In addition, aloe vera contains vitamins A, C and E, which are necessary for the care of mature skin.
Aloe in shampoos and hair conditioners
Aloe vera is often used in hair care cosmetics, because it strengthens the hair, facilitates combing and eliminates the problem of frizziness. In addition, aloe-based shampoos prevent split ends.
Aloe vera and lip balms
Aloe is also used in the production of lipsticks and lip balms because it protects the delicate skin of the lips from drying out. The aloe contained in lipsticks and lip balms softens the epidermis and accelerates its regeneration, including healing of wounds and chapped lips.