Which Anti-Redness Face Serum Is Best? TOP 5 Ranking
A good anti-redness face serum should be effective at making broken capillaries less visible and strengthening the skin. Unfortunately, only some of the available products do that. You can stop your searching now because we round up 5 best serums for couperose-prone skin in today's post. They'll give you a healthier and prettier face.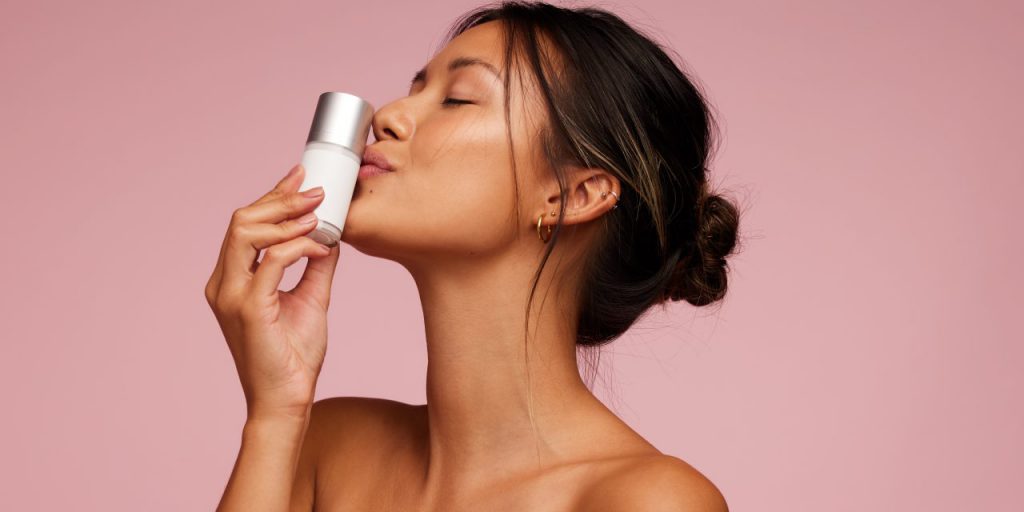 How to care for skin prone to redness and dilated capillaries?
Couperose-prone skin is exceptional because its look is affected both by daily skin care and many external factors. To keep it healthy and flawless, you should:
drink at least two liters of water per day
avoid cigarettes and alcohol
eat more vegetables and fruits
choose mild cleansers dedicated to rosacea-prone complexions
use an exfoliant once a week tops
apply SPF 30 or SPF 50 cream every day
use an anti-redness face serum regularly
Serum is the product that has a big impact on the skin's health because it gets deep inside the skin to reinforce weak capillaries. By doing so, it lessens irritations and brings instant relief. What about the best anti-redness face serum? You'll find it below.
Round-Up of TOP 5 Anti-Redness Facial Serums
While choosing the products, we paid attention to the ingredient list as well as immediate and long-term results. The prices, bottle sizes and availability were important too. That's how TOP 5 serums emerged. See which one proves the best.
1. Nanoil Anti-Redness Face Serum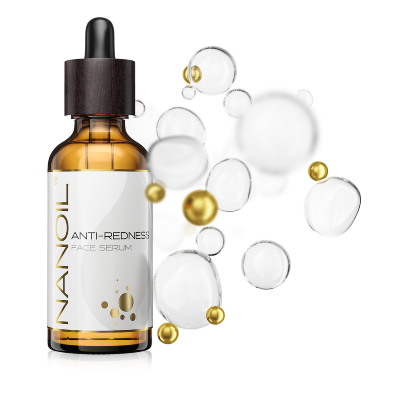 Nanoil Anti-Redness Face Serum turns out to be unbeatable. The terrific formula, great results and price brought it to the top of our ranking. Reducing redness, hyperpigmentation and spider veins is the greatest thing it does. A buckeye extract makes it possible by sealing the blood vessels. The serum strengthens the skin's barrier and fixes uneven skin tone too. A natural antioxidant (Boerhavia Diffusa Root Extract) gives us a younger-looking face because it delays the aging process. Other ingredients, like linden and cypress extract, alleviate the skin and moisturize it. The serum can be used even twice a day, and lasts long (we get 50 ml for a good price). Go for more info to the official store on www.nanoil.co.uk
2. Olehenriksen Truth Serum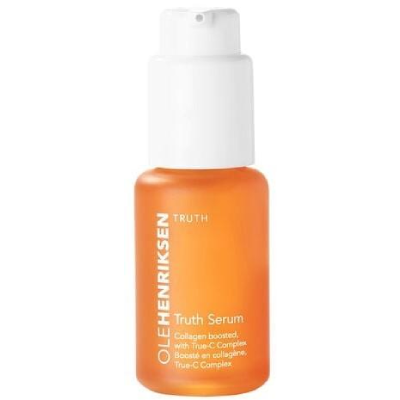 It works great not only for rosacea sufferers but also those whose skin is overly dry or tired-looking. It can be used in the morning or evening. Olehenriksen Truth Serum is a very good choice under make-up, acting as a radiance-boosting primer and giving a natural glow. Hyaluronic acid hydrates the skin while aloe juice soothes irritated skin and protects it against external conditions. The users love the refreshing smell, which is owed to citruses in the formula. The serum is quite thick so you need to apply it generously while the bottle has only 30 ml.
3. Origins Mega-Mushroom Skin Relief Advanced Face Serum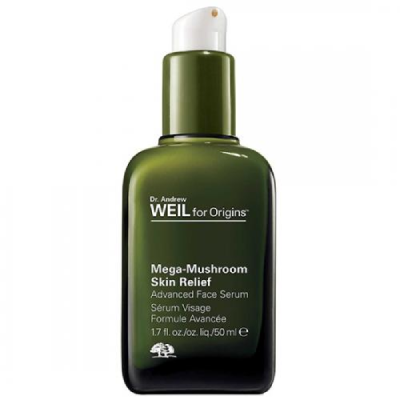 A skin-relieving serum from Origins is ranked slightly lower. As the name suggests, mushrooms – reishi – are the base ingredient, effectively minimizing all signs of hyperpigmentation or inflammation. By using the serum regularly, you'll make the face smoother and less sensitive to external factors. Some reviewers don't mind the intense smell while others say it is bothersome. The good thing is we can choose between three sizes: 30, 50, 100 ml.
4. Beauté Pacifique Submersive Serum Paradoxe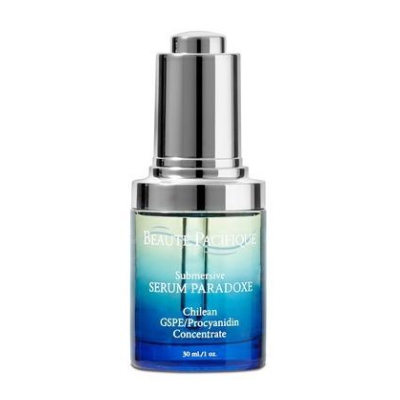 It seems to be a great choice for skin which is both mature and prone to rosacea. Carefully-suited ingredients don't only strengthen the capillaries and make spider veins less noticeable, but also delay the skin aging. Uneven skin tone will be fixed while fine lines will be smoother. The bottle lasts long because you need just three drops to cover the whole face and neck. The manufacturer assures it's a good make-up primer but some users disagree, saying it takes too long to sink in and leaves greasy marks. Still, it's a perfect night serum.
5. Dr. Jart+ Cicapair Tiger Grass Re.Pair Serum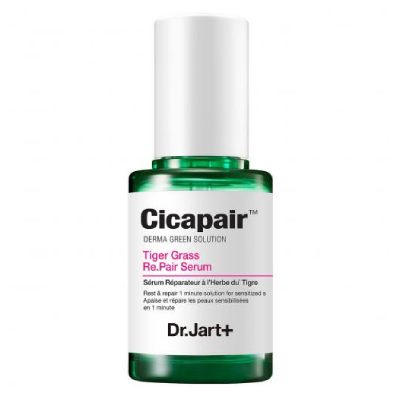 A face serum by Dr. Jart+ works great on sensitive and couperose-prone skin. It alleviates irritated skin and lessens redness right off. When it comes to long-term effects, it strengthens skin's protective barrier and reduces hypersensitivity to external factors thanks to Gotu kola infused into the formula. On the other hand, panthenol is added to deeply moisturize the skin and lock water in. As far as spider veins or ruddiness go, it isn't as effective as the above products. Dr. Jart+ Cicapair Tiger Grass Re.Pair is cream-like and has a greenish color which fades fast. The serum has 30 ml and is one of the cheapest in our roundup.