Women's Life Hacks – How to Make Curls without Curling Wand?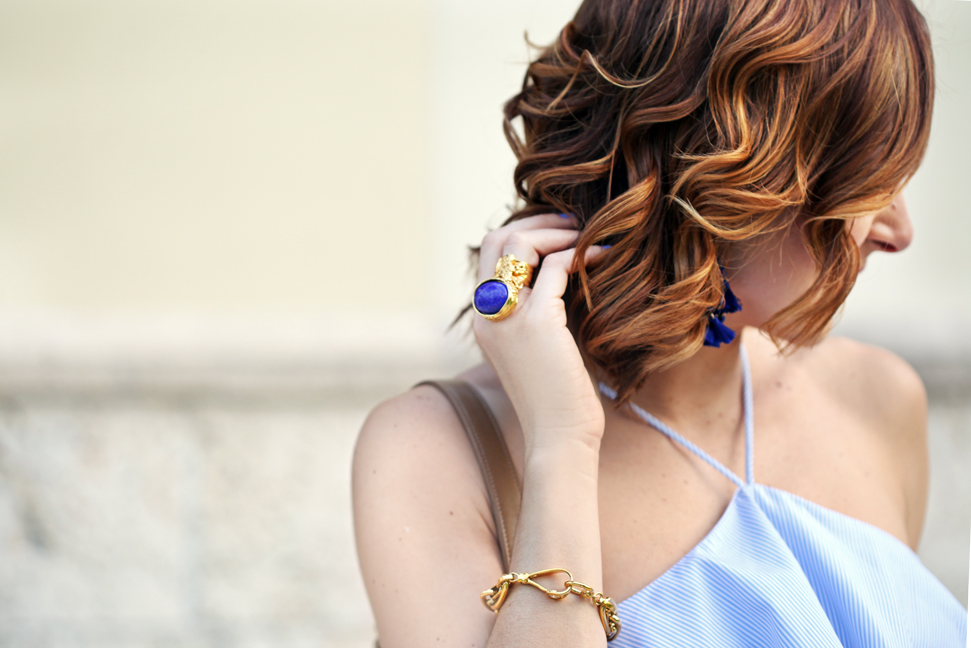 Summer is the time when every woman desires to look amazing, making as little effort as possible. While packing a suitcase for a summer trip, we have little room for makeup products and hair accessories. That's why you should know a few tricks for curling hair without a curler. How to do it?
Curling hair without a curling wand doesn't require much effort. Obviously, you won't get romantic waves this way because you would need large rolls, round brush or curler. Luckily, we go for more natural, messy and beachy look in summer. We need just three things that easily fit every handbag.
a flat iron (e.g. travel-size),
favourite elastics,
hair spray, oil or texturizing lotion.
HOW TO MAKE CURLS WITHOUT A CURLING WAND?
If your hair is prone to curling, all you need to do is wash it before sleep and get the right hairdo. First, strands must slightly air-dry. Always remember to braid damp hair. For volume boost and nice wave, braid damp strands. The smaller the braid, the smaller the curls. One or two thick braids give the effect of big waves. Go to sleep and let your hair down in the morning. Apply a hair spray or oil as a finish touch.
If you want a beachy waves effect, use a texturizing spray. It can include sea salt and give hair a natural shape. How to boost body this way? Wash your hair and squeeze out the water excess. Spray the texturizing lotion on the hair and scrunch the strands up. Let them air-dry for the messy look. This way is great when you are going out.
If you dream of the crimper effect, you don't need any extra tools. You work on dry strands divided into sections. Starting with the bottom sections, make tiny braids. Next, fix the braids with the flat iron. Don't run the iron along the hair; press the strands with the straightener plates. Wait a while and unbraid the hair. Run fingers through hair and style as you like, fixing the hairstyle with a spray.