How to make Winter Make-Up?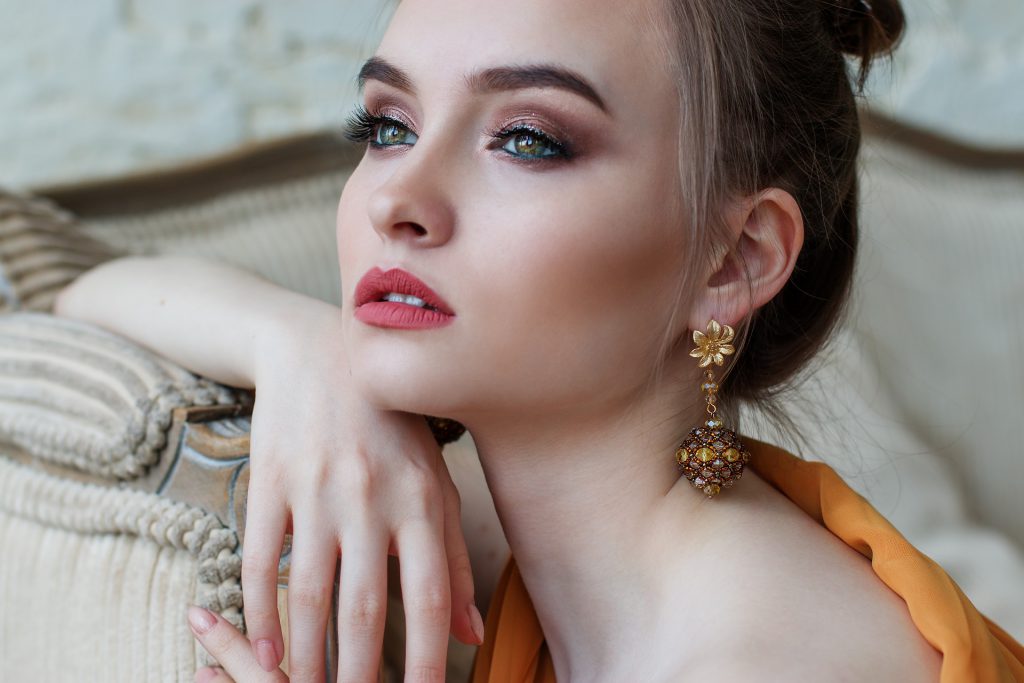 Winter inspired make up is not all about powdery colours on your eyes, and a baby pink lip balm. Winter make-up should be carefully planned so that your face does not freeze when you go outside. There are many beauty products that have been created for this special, cold season. Their role is not only to make you look beautiful, but also to protect the skin from any cold burn.
Winter Make-Up Cosmetics
During winter our skin can be easily damaged. The temperature changes dramatically any time you go inside or out of the building. Due to central heating, the skin gets very dry and delicate. If you are not wearing thick and oily protective layer when going inside, your skin can crack or get cold burnt.
Before putting anything of your face, make sure that you have exfoliated all the dead cells and that you have applied a deep moisturizer. It is important to wait until the product is completely absorbed. Then you can use thicker cream that will lock the moisture and create a protective layer for your skin. If you can, try to avoid using the foundation and use the concealer and the mineral powder to hide any imperfections. The mineral powder will nourish your skin and make it look flawless without you wearing the foundation underneath.
Water based beauty products are great for summer but during winter then can make your skin crack very easily. Always wear a gentle lip balm. It is important that you apply the lip cream/balm first before you use the lipstick or a lip gloss. There is no need to use the blush as your cheeks will blush anyway. What's more,you can use the bronzer, but only for shaping the face. If you don't want people to think that you are a fake tan lover, never use sparkly bronzer all over your face in the middle of the winter.
How to Make Winter Make-Up
At least half an hour before you leave tap a small amount of the moisturizing cream on your face and your neck. Wait until it is absorbed and then apply a thicker/oil based cream in the dry areas (cheeks, under eyes). Use the concealer to hide any skin discolouration. Set everything with the mineral powder. If you wish you can contour the face with the bronzer making sure that you blend out all the harsh lines for more natural look. Use the lip balm and then the lipstick. If you are going to use the mascara, make sure it is the waterproof one. The weather during winter is moody and you never know if it is going to rain or snow today. Use light, powdery eye shadows for the natural, fresh look.