What Do You Need to Have Healthy & Beautiful Hair?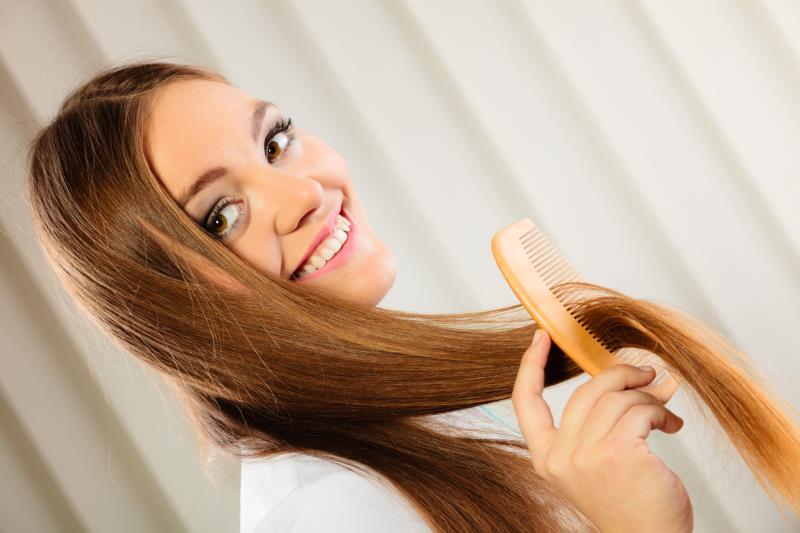 The appearance of your hair reflects your hair care routine. All treatments and products we use affect the way our hairdos look. The harmfulness of some cosmetics can be reduced by the nourishing power of others. Do you know the needs of your hair?
ASK THE HAIRDRESSER
Where to look for info on the needs of hair? Asking at a favourite hair salon is the best idea. A professional hairstylist does not only know how to trim and colour hair. After looking and touching your hair, s/he should also tell you if your hair is e.g. extremely dry. It is the hairdresser who should help choose the right hair care.
WHAT DOES HAIR NEED?
1. Brittle and splitting hair…
… needs mostly zinc, iron, protein and polyunsaturated fatty acids. Omega-3 and omega-6 fatty acids – essential for this hair type – and minerals can be found in some natural vegetable oils. The health of brittle and split hair can be restored thanks to the regular hot oil hair treatment.
2. Slowly-growing hair…
… lacks vitamin D, silicon and arginine. Some of these ingredients can be found in hair products but using natural oils works far better. They are able to amazingly nourish hair bulbs, stimulate skin circulation and speed up hair growth. Castor oil is the best hair growth boosting oil.
3. Dehydrated hair…
… requires a boost of vitamin A, zinc and essential fatty acids. All these substances are present in oils – especially in oils extracted from nuts, linseed and rapeseed. Sweet almond oil is perfect for dry hair.
4. Prematurely greying hair…
…suffers from the deficit of folic acid, zinc, vitamin B5 or biotin. You can provide them with supplements or food. However, they deliver far better effects when we provide them directly to hair. So, it is worth reaching out for ready-made hair oils rich in natural oils and enhanced by extra substances e.g. Nanoil.
5. Thinning hair…
… screams for iron, protein, vitamin D, lysine and – again – zinc and UFA. Fatty acids, vitamins and minerals in hair-friendly proportions can be found in oils. In case of hair loss, we must reach the source of the problem – weakened hair bulbs. That is why oiling scalp with a natural blend of oils and herbs guarantees best results.