Nanoil Castor Oil: All-Natural, Versatile & Universal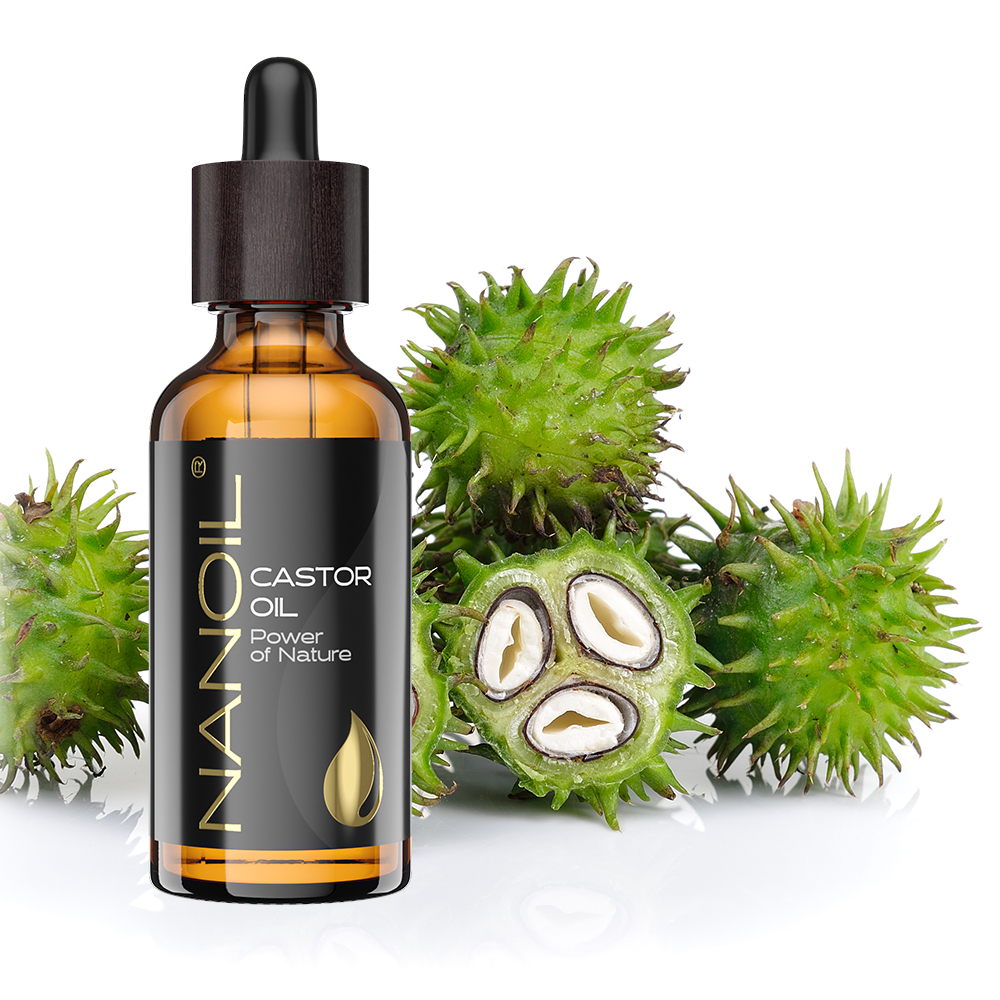 Naturally derived plant oils are do-it-all beauty products. You can put them on the body, hair, face, rub into nails, add to the bathwater… The possibilities are endless, which is great because you can use natural oils to your liking. Among the tremendous diversity of the oils, there is one that seems to be exceptionally powerful – it is Nanoil Castor Oil.
What makes Nanoil Castor Oil exceptional?
Castor oil has over 90% ricinoleic acid, which can't be found in other natural oils. Used for medicine, ricinoleic acid has a moisturizing and repairing effect on the skin and hair, including lashes and brows. Another key constituent of castor oil is quercetin – a strong antioxidant that shows antibacterial and fungicidal properties. Each drop of castor oil also contains linoleic, palmitic and stearic acids that are proven to strengthen the natural protective barrier of the skin. This makes skin more resilient to stressors that cause irritation and allergies.
100% nature for everyone
Nanoil Castor Oil is a cosmetic offering the highest quality, which is owed to the cold-press process of extraction. The oil isn't refined, and therefore it preserves all its nutrients that are so valuable for hair, eyebrows, eyelashes, skin and nails. Another important thing to mention is that Nanoil Castor Oil is 100% organic, extracted in harmony with nature, which entitled it to receive the ECOCERT stamp of approval.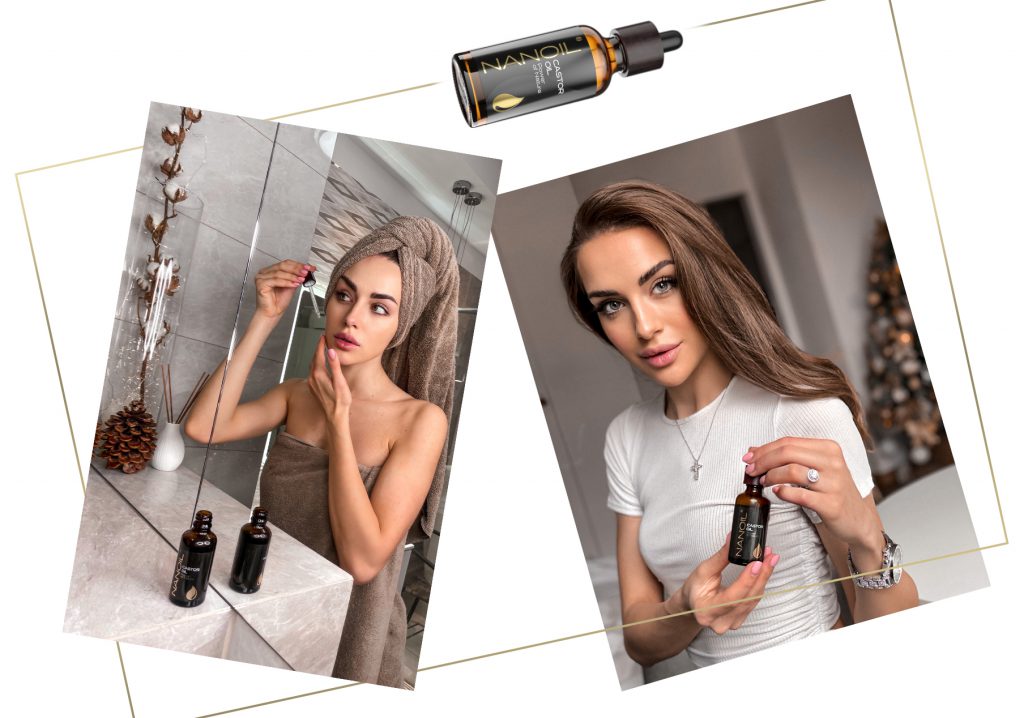 Do-it-all beauty product that you must have
Nanoil Castor Oil is full of precious fatty acids, vitamins and minerals that together create a potent mixture that helps you improve your physical appearance. Its unique properties suit every skin and hair type. You can use this 50-milliliter castor oil to fix all your beauty-related issues. And the best bit is that you're the one who decides how to use Nanoil Castor Oil.
– ON HAIR
One of the most recognizable qualities of castor oil is its ability to strengthen weak and damaged hair. Rubbing the oil into the scalp regularly, you stimulate hair growth, prevents thinning and deal with various skin concerns such as dandruff or psoriasis. Applied on a weekly basis, castor oil is able to intensify the natural color of the hair, improve hydration and boosts shine. You can even use castor oil to prevent splitting.
– ON BROWS AND LASHES
Castor oil is also widely used because of its ability to thicken the brows and lashes. This is an all-natural conditioner that promotes fuller-looking and darker hair around eyes.
– ON BODY AND NAILS
Warm castor oil a bit to prepare a moisturizing soak for the hands and nails. By sinking them in warm castor oil, you prevent dryness and brittleness. You can also mix a few drops of castor oil with your favorite body balm to make the latter more powerful.
– ON FACE
Thanks to its antiseptic and anti-inflammatory properties, castor oil can be used in skincare. Mix it with water and apply to the face to reduce the appearance of acne, inflammation and breakouts. You can use castor oil as a makeup removal: it allows you to take off even waterproof makeup, dirt and sebum.
Where can you buy Nanoil Castor Oil?
If you want to see the effects of Nanoil Castor Oil treatment on your own skin and hair, order a bottle of this precious oil from nanoil.co.uk. While being there, check out other Nanoil beauty products and compose your own personalized kit.