Summertime Beauty Product Essentials
Do you think that skin care and makeup are tricky? If so, summer might be a challenging time of the year for you. What to remember while summer shopping? Find a few useful tips below.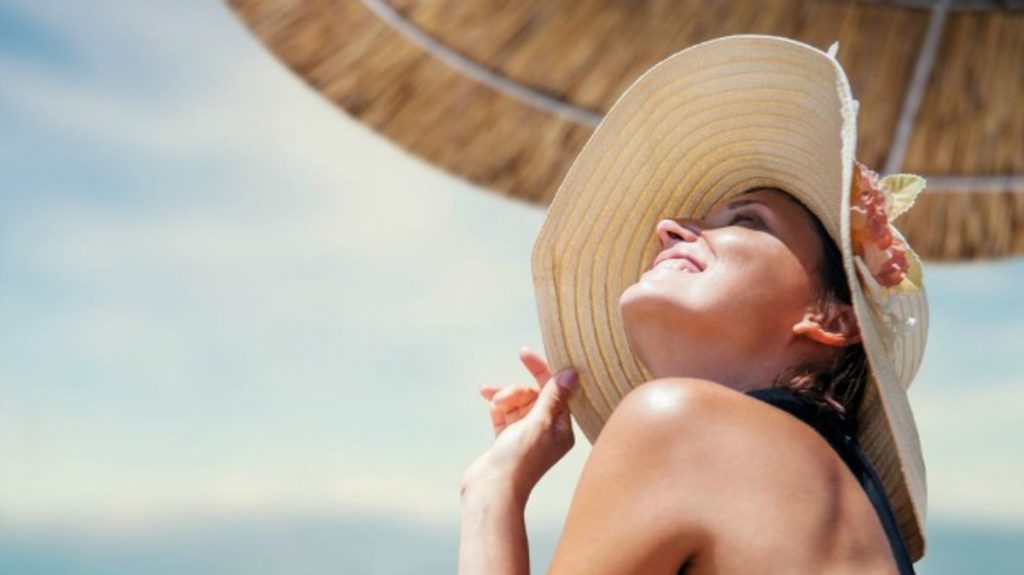 Skin needs moisture, protection and strengthening no matter the season of the year, however, its needs change once the summer is back – it is likely to lose moisture faster and is exposed to stronger solar radiation. That is why your summertime beauty products should be different from cosmetics you use in winter, fall or even spring.
Do you know what to give up on and what to put into your summer beauty bag? Test what you really know!
Your summertime beauty must-haves:
 1. A quality sunscreen
Hands down sunscreen is a basic summerime cosmetic. Ideally it should be stronger than 20 SPF but any form of protection comes in handy. SPF cream prevents the destructive effect of UV radiation. In other words, it holds back collagen fiber damage, dehydration, irritations, sun spots, or photoaging. You must apply sunscreen all over the body but as far as face goes, you can replace a heavy sunblock with SPF foundation that has an extra protective effect.
2. Refreshing shower gel
In the summertime, there's nothing better than a chilly shower after a hard, hot day so make use of refreshing shower gel that smells of citruses, lemon grass, mint or sea minerals. Why don't you replace thick emulsions with light gels that don't have this sweet, suffocating odor? Check your gel for stimulating ingredients and antioxidants as well.
3. Light BB cream
It's hard to look your best when a heavy foundation weighs down the skin and runs down… Luckily foundation isn't the only product you can use to even out the skin color and make skin smoother. In the summertime you should go for BB cream which is way lighter and gives a natural effect, camouflages imperfections, moisturizing and nourishing the skin at the same time.
4. Effective antiperspirant
When temperature reaches 30 degrees celsius or more, antiperspirant is a sure must-have. A good sweat blocker lets you feel fresh all day long no matter the conditions. You just need to pick deodorants free from hazardous substances such as aluminum. This very product guarantees you won't be surprised by sweat stains on your t-shirt or unpleasant, undesirable odor… That is why antiperspirant is one of the summertime essentials.
5. Refreshing face mist
We don't need extra "energizer" in the wintertime because it's brisk enough. We feel fresh and lively in winter or fall because of a nice wind blowing. What brings relief in blistering heat? Only a light, pleasant refreshing face (or body) mist. It's better not to go outside without it in your bag. You simply spray the mist on the skin on a hot day to let the skin feel cool and relieved. Face mists usually have a conditioning effect thanks to skin-nourishing and repairing ingredients. Note: thermal water makes a great face mist and has similar benefits.
6. Really long-wear mascara
Mascara is another summertime must-have in your beauty bag. You don't need waterproof product but find mascara that goes through sweat, heat and humidity. A quality mascara is an essential beauty product in the summer because if you don't feel like applying full makeup, you usually use mascara to look lovely and natural. Investing in a quality, long-wear mascara for the summer pays off.
7. Blotting papers
The last suggestion for your summer beauty bag: blotting papers. What are they made for? These small, super-thin papers let you touch up your makeup fast on a hot summer day. You gently press a blotting paper to skin so that it absorbs sweat and oil excess. Effect? Nice matte look and zero unhealthy shine.