Beautiful feet – care and at-home treatments
You should pay attention to your feet all year long. Unfortunately, treatments for feet are usually done occasionally and are limited to the nails while the whole feet require care and especially heels and soles. Dry and calloused skin is the most common problem of feet in the early spring when we start to wear light shoes. How to take care of feet so that they were pretty but also healthy all year long?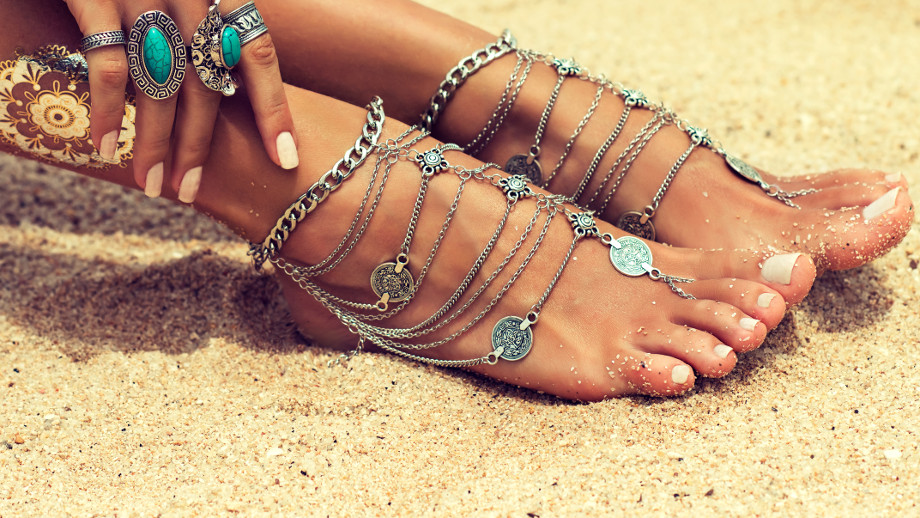 Beautiful and smooth feet – prepare feet bath
As it turns out, feet bath is not that complicated and you can easily do it at home. Just pour some warm water into the bowl and add a handful of bath salts. The bath will refresh the skin and reduce swelling. Special bath salts are a perfect choice here but you can also replace it with olive oil or other moisturizing oil. You can also use Himalayan salt with essential oil for the feet bath. After the bath, you should apply a feet mask, e.g. lavender mixed with aloe gel and oils or yogurt.
Bath is done, let's move on to pedicure!
After towel drying the feet take a wooden stick for a pedicure and push back the cuticles. Smooth out softened skin with heel rasp or skin exfoliator. Then move on to the application of a cream with moisturizing and softening action. You can even do some feet massage and if you did the feet bath before the bedtime – apply a thick layer of cream and put on cotton socks. Then jump into the bed and in the morning your feet will be smooth and soft.
Homemade pedicure – dreamy nails
To cut nails use rounded nail clippers which will not cause nails to break while cutting them thoroughly and you avoid ingrowths. Try not to cut nails too deep because then it's easy to damage not only nails but also the skin. If the cuticles around the toenails are hard – soften them with a special product.
Methods for blisters and calluses
Blisters and calluses are unfavorable skin changes on the feet. They appear due to pressure put on the skin in the shoes. To get rid of them, you should soak feet, towel dry them, and place a band-aid on the areas in question or apply the special product. Then after two or three days, you should repeat the process. You should also use heel rasp on the callouses – probably around the second treatment the hard skin will be removed and skin will be smooth once more.
Methods for cracked heels
Cracked heels are a common affliction. It often can be painful and is caused by excess dryness which results in the calloused epidermis. Another thing that contributes to cracked heels is the deficit of vitamins, especially vitamin A.
If you want to bring relief to your poor heels, soak them daily in the evening, in the water with bath salts and gently use heel rasp on the calloused skin. Apply healing cream on a regular basis or rub in a capsule with vitamin A + E. To finish up use the clever trick of putting cotton socks to make it for all the substances easier to be absorbed into cracked skin.