TOP 3 Hair Care Cosmetics With Cupuaçu Butter
Cupuaçu Butter is obtained from the seeds of a tropical tree related to Cacao. The tree is cultivated in Amazon rainforest, and its ripe fruit has a chocolate-pineapple scent. Cupuaçu Butter has a soft solid texture, light beige colour and a pleasant scent. To prolong the product's valuable properties, it must be stored in a properly sealed package, away from light, moisture and air.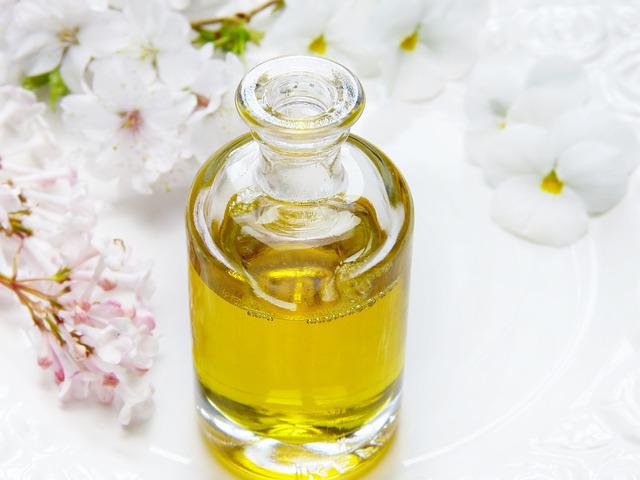 Rich in various nutrients and active substances Cupuaçu Butter became an ingredient willingly used in cosmetology. It contains fatty acids, vitamins A, C, B and E, minerals and amino acids.
It has a great oily, moisturising and protective effects. It shields the strands from UV rays, free radicals, inhibits the ageing of the scalp and prevents premature hair loss. Cupuaçu Butter is very well tolerated by human skin, easily applied and quickly absorbed. It makes hair flexible and more prone to brushing and styling.
Prior to applying the product to your hair and scalp, you must heat it up. This will make the butter more plastic and easier to apply. You can rub it into wet and dry hair, before or after drying and washing. If applied regularly, it will bring stunning results. IF you do not believe it, just try out three top-rated with Cupuaçu Butter. Many girls would love to have them!
Nanoil For Low Porosity Hair
Nanoil hair oil with Cupuaçu Butter has versatile functions: it enhances and conditions strands. It can also be used for scalp care. See for yourself how this cosmetic works.
Nanoil hair oil has protective properties. It protects hair against UV radiation, environmental impurities, and other harmful external factors. The product creates a protective barrier on the hair surface that prevents overdrying and damage. Moreover, it facilitates brushing, drying and hair styling. Thanks to Nanoil with Cupuaçu Butter, the ends of your hair will not split, and the hot air of the dryer or straightener will no longer be harmful. In addition, the product gives the strands gloss, smoothness and silky softness. Your hair will look beautiful and become healthier and stronger.
How to use Nanoil with Cupuaçu Butter? The product works well as a daily hair care product, as well as a long-term treatment. It can be used on dry and wet hair, before and after drying, and before creating hairstyles. Interestingly, it is also ideal for male beard care. It will also be an excellent supplement to your favourite products – masks or conditioners.
Ziaja Cupuaçu Dry Oil
Ziaja Cupuaçu Dry Oil is designed for the care of damaged and dry hair. The capacity of the cosmetics is 100 ml – this amount should be enough for a few months of treatment. The package is equipped with an easy-to-use pump so that every application will be pleasurable, and it will take no more than a few seconds.
Ziaja Cupuaçu Dry Oil is designed for daily use. It takes care of both the scalp and the strands. This product moisturises and smooths hair. Also, it provides flexibility, makes strands more prone to styling, and combing is easier and faster. Ziaja Cupuaçu Dry Oil protects hair against sun radiation, detergents, chlorinated and salt water. It has a very light texture, so it quickly absorbed into the strands, leaving no oily layer nor it makes hair stringy.
How to apply Ziaja Dry Oil with Cupuaçu Butter? Implement the cosmetic onto the full length of hair or only to the ends. Remember to rub the product thoroughly. Thanks to its delicate texture, you do not have to wash your head after using the cosmetic.
Ikove Hair Conditioner
Ikove conditioner with Cupuaçu Butter is recommended for dull, dry and rough-to-the-touch hair. It is enclosed in a 250 ml bottle. The effects of Cupuaçu Butter are complemented by other plant oils.
Do you know the properties of Ikove hair conditioner with cupuaçu? The product smooths, softens and polishes the strands. It protects hair from harmful external factors. The conditioner complements scalp and hair natural protective barrier. Brushing, styling and taming will become much easier for you. What is more, the cosmetic hs a very pleasant scent, which will stay long in your hair. Ikove Hair Conditioner with cupuaçu butter strengthens the hair roots, making strands less prone to fallout and damage.
Ikove conditioner with Cupuaçu Butter can be used before or after washing your hair. Apply a small amount of the cosmetic to the entire length of your strands or only to the tips. After a few minutes, wash it thoroughly and blow-dry or leave it to air-dry.